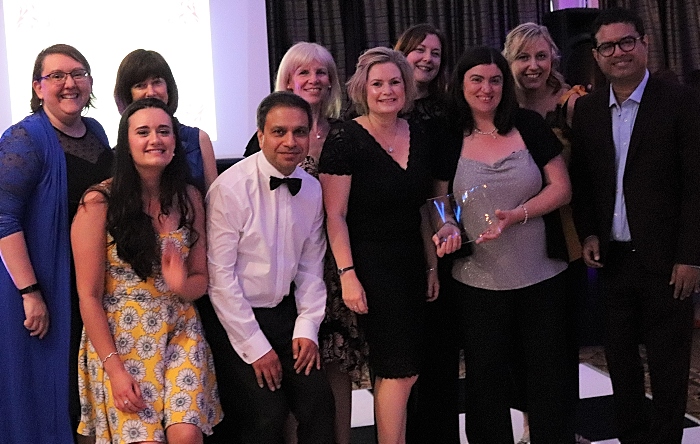 A Cheshire NHS team that supports Crewe and Nantwich people with diabetes has won an award following a round of public nominations.
Central Cheshire Integrated Care Partnership's (CCICP) Diabetes Specialist Team is one of 12 winners of Mid Cheshire Hospitals NHS Foundation Trust's Celebration of Achievement awards.
The annual awards, which took place at Crewe Hall, aim to recognise teams and individuals that demonstrate excellence in care.
The service won the 'Public Choice Award', which gives members of the public the chance to nominate local NHS employees who have gone the extra mile to ensure the best possible care for patients.
A judging panel made up of NHS staff selected the diabetes team as the category's winner after they received a number of nominations from patients and their families.
The team was recognised for its knowledge on diabetes and support  given to patients who live with the condition.
They also provide education to patients to manage and control diabetes and offer advice to those who need it.
Irene Doldon, Clinical Specialist Practitioner for Diabetes, said: "We see people, mainly with insulin treated diabetes, for an episode of care to support them to learn a variety of strategies to self-manage their diabetes.
"Self-managing diabetes takes time and effort and for our patients to acknowledge our service makes our job worthwhile. We are delighted to have won this award."
A second CCICP team, Advanced Community Practitioners (ACPs), was also among winners at the awards.
The service (pictured) won the 'Team of the Year' award for their work in reducing the number of hospital admissions.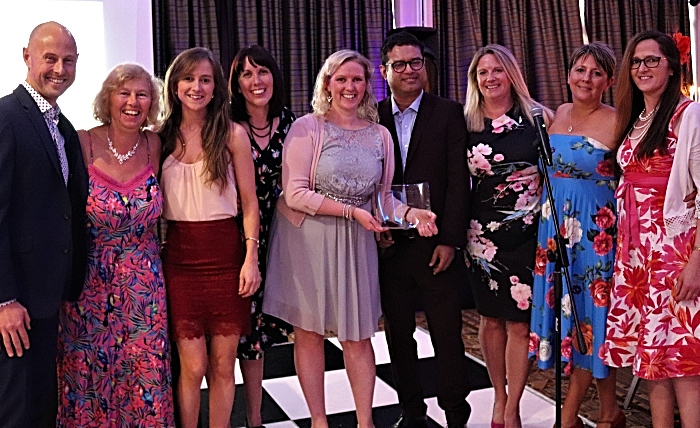 ACPs see around 200 people a week, which is more than 4,000 people since the service began in September 2019.
Their data shows that 85% of the patients avoided admission to hospital.
Joanne Bowen, Head of Quality, Nursing and Professional Leadership for CCICP, said: "Our Advanced Community Practitioner Service is having such a positive impact on supporting acutely ill patients within their own homes together with reducing the need for admission to hospital.
"We are very proud of the service the team provide to the local community."
Tony Mayer, Associate Director of CCICP, said: "The Patient Choice Awards recognise the fact that providing healthcare isn't just about delivering effective treatments but is also about how staff work with patients to make sure that they feel empowered to help themselves to manage their condition."
The service covers the community across Crewe, Nantwich, Winsford, Northwich and SMASH (Sandbach, Middlewich, Alsager, Scholar Green and Haslington).
CCICP is a collaboration between Mid Cheshire Hospitals NHS Foundation Trust (MCHFT), Cheshire and Wirral Partnership NHS Foundation Trust (CWP), and the South Cheshire and Vale Royal GP Alliance, which covers 29 local GP practices.