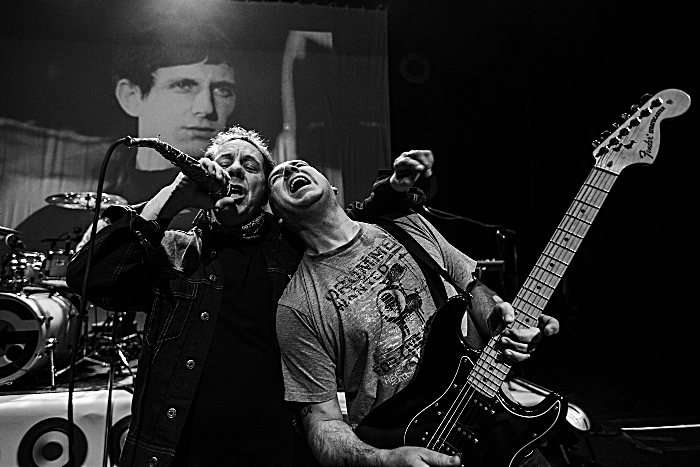 Acclaimed band The Goldhawks head out on a major UK theatre tour performing The Who's legendary album TOMMY, including a show at Crewe Lyceum.
The international eight-piece band's tour is celebrating the 50th anniversary of the classic ground-breaking rock opera album.
And they will be at Crewe Lyceum Theatre on Sunday September 15.
The show features a replication of The Who's iconic sound, backed with extra-large screen projection and archival footage of the band themselves.
Audiences can also expect a fabulous finale, featuring bonus material of some all-time classic hits from The Who – the ultimate way to close the show.
TOMMY was first released as a double album in May 1969 by Decca Records and introduced The Who to a new level of superstardom.
The album was composed by guitarist Pete Townshend and that tells the story of Tommy Walker, a "deaf, dumb and blind" boy and the trials he faces growing up, before becoming a 'Pinball Wizard'.
The Goldhawks are acclaimed as the world's number one tribute to The Who, with many accolades from friends and family of The Who themselves.
The Goldhawks have just finished a national tour of Quadrophenia live, celebrating the seminal Mods vs Rockers Who album.
Lead singer, Doug Freeman, a renowned performing and recording artist, is joined by professional musician and award-winning bass player Dan Selway on bass guitar and vocals, with first class session musician and West End performer Marco Cape on lead guitar and vocals.
The band's line-up is completed by drummer Steely Thatcher, who has performed across the USA having studied in LA, renowned session musician, Kasjusz Lipkowski on saxophone and keyboards, the show's musical director, Fabio Parisella on piano and keyboards, Ivan Williams on guitar and vocals and Colin Jones on horns and percussion.
For ticket details to the Crewe Lyceum show, which is at 7.30pm on Sunday September 15, visit crewelyceum.co.uk or call 01270 368242.