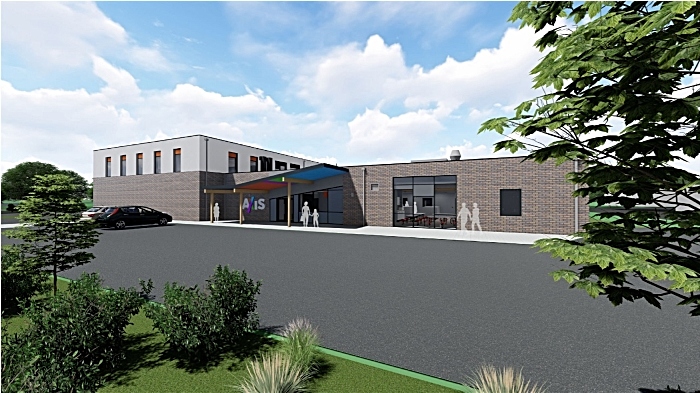 A new school specialising in mental health will be built in Crewe after councillors unanimously approved the 'fabulous' plans, writes Stephen Topping.
Cheshire East Council was one of 14 local authorities chosen by Government last April to become home to a new free school for pupils with special educational needs or disability (SEND).
Now, The YES Trust – which already runs the Fermain Academy in Macclesfield – has been given the green light to build the school for 40 pupils on the grounds of the former Lodgefields School.
It is hoped the move will see the council save millions of pounds it currently spends sending SEND youngsters to other boroughs for their education – with some travelling as far as 70 miles away.
Nic Brindle, chief executive of the YES Trust, told councillors: "By you approving this scheme you will literally give opportunities to children that currently do not have good life outcomes.
"By approving it you will be giving them an opportunity to become really successful individuals in further life."
The school – to be named Axis Academy – will specialise in social, emotional and mental health, and will work with the NHS to provide mental health support that is unique in the borough.
It will be open to pupils from across Cheshire East, although an estimated three-quarters are expected to come from the Crewe area where demand for the school is highest.
Mr Brindle told the committee that CEC 'came off very poorly' for SEND provision when it split from Cheshire West a decade ago – with the council currently spending more than £11 million on sending youngsters to specialist schools outside the borough.
Cllr Andrew Kolker, Conservative, said: "I think it's a fabulous development on an absolutely appropriate site.
"We have needed additional SEN provision within Cheshire East for quite some time – it costs us a small fortune sending [children] out-of-borough."
Axis Academy is set to benefit from £4.3 million of capital funding from the Government, plus a further £1.1 million in grants towards running the school.
Henry Boot Construction will build the site for the YES Trust.