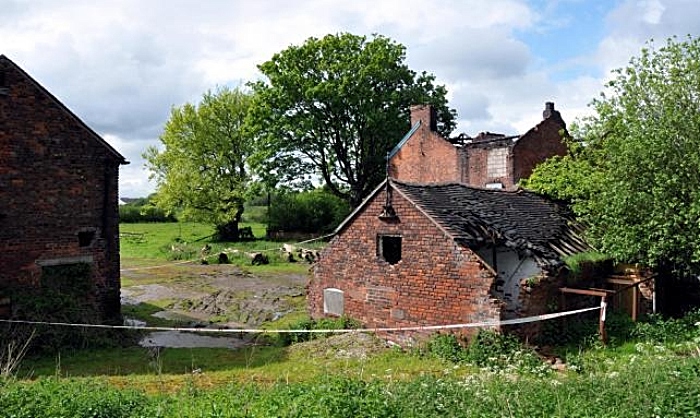 Town councillors have vowed to take their fight against a Cledford Hall transit site for travellers to court as the 11th unauthorised encampment arrives on Barony Park in Nantwich.
Cheshire East Council insists it is exploring all options to find a transit site for gypsies and travellers in the borough so it can put a stop to unauthorised encampments.
Barony Park in Nantwich has been out of action for residents for much of the year due to encampments, infuriating residents.
A Friends of Barony Park spokeswoman said: "Today (August 21) marks another unauthorised encampment on the Barony Park.
"We do not feel that our views are being taken seriously and the effect this has on residents wellbeing."
The council has earmarked Cledford Hall for 10 transit pitches in the latest draft for the second part of its local plan – despite ongoing opposition and claims it would be unsuitable for the travelling community.
But Middlewich Town Council has agreed to use whatever means necessary to challenge CEC – including a judicial review.
Labour Cllr Russell Watkinson said: "CEC seem to be a law unto themselves.
"This, I accept, could put us on a confrontational footing with CEC. It could put us head to head with them. Well so be it, I say.
"This decision was taken before the change of the council at CEC, but this particular issue here is still being pursued by the new administration.
"So sadly, the new administration – and a lot of those people are my so-called political colleagues – what they are going to have to learn is that this town comes first."
MTC is concerned that transient travellers who would use the transit site might not gel with Middlewich's established Irish traveller community.
It believes the location is not safe for travellers – with its proximity to the Ansa site and the lack of a suitable footpath along Cledford Lane towards the town.
And it also believes the site will be poor value for money for taxpayers – with CEC estimating the cost of redeveloping Cledford Hall at £1.9 million.
The town council will oppose the site during the planning process, and if permission is granted, push the Government to "call in" the decision and consider overturning it.
If that fails, MTC will then pursue a judicial review, which it estimates could cost between £25,000 and £50,000 and would be funded by the town council's reserves.
CEC previously won planning permission for a transit site at Cledford Hall in 2015 despite strong opposition, but this lapsed last year.
Meanwhile an online petition set up by Cllr Parry against the proposal had received more than 320 signatures so far.
CEC insists it is not set in stone that Cledford Hall will be used as the borough's transit site.
Labour Cllr Nick Mannion, cabinet member for environment and regeneration, said: "The council has a responsibility to address all housing needs – including those of gypsies and travellers.
"The council is also fully aware of the impact on our local communities of unauthorised gypsy and traveller encampments.
"CEC continues to explore options for a permanent gypsy and traveller transit site.
"We are in the process of undertaking a feasibility study at Cledford Hall and will establish the potential cost of such development.
"While this work is carried out, we are considering other mechanisms to deal with the increase in unauthorised encampments.
"We recognise that this is an important issue to residents and communities and we are seeking a long-term solution to it.
"However, I would emphasise that no final decision has been made and any proposals for a transit site in the borough would be subject to the normal planning approval process, with local residents and members being given opportunity to share their views and any concerns before any decision is taken.
"As part of the latest phase of the local plan, the council has called for landowners and residents to help identify potential sites to ascertain if there are any further locations that might be suitable for gypsy and traveller sites."
Consultation on the SADPD is now open until September 30, and residents can have their say on the transit site allocation at Cledford Hall by visiting cheshireeast.gov.uk/consultations
To sign the petition visit chng.it/xMxYGrGz