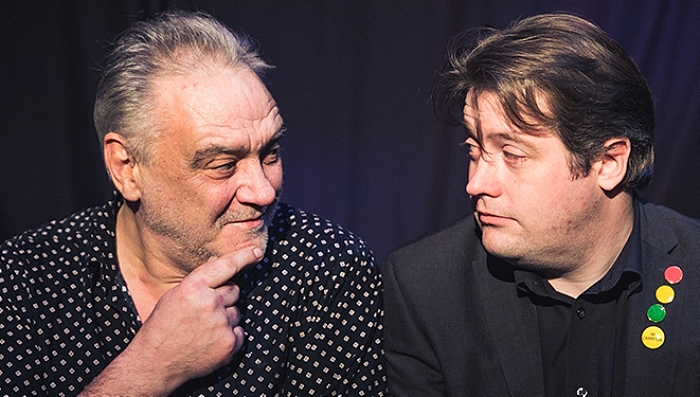 Actor and comedian Tony Slattery is back on tour following an appearance at the Edinburgh Fringe Festival last month.
And he brings his "Unrehearsable" show to Crewe Lyceum Theatre on Friday (September 13) at 7.30pm.
The show offers a special insight into Tony's life, career and the demons that continue to dog his footsteps.
As well as interviews with close friend Erica Lear and comedy historian Robert Ross, there will be improvisation, a Q&A session, and lots of laughs.
A regular on the Channel 4 improvisational comedy show Whose Line Is It Anyway? from when it first aired in 1988, Tony's TV acting credits include Kingdom, Just A Gigolo, That's Love and This is David Harper.
He also starred in West End musicals Radio Times and My Fair Lady, and was nominated for an Olivier Award for his role as Gordon in Tim Firth's hit comedy Neville's Island.
His film credits include Peter's Friends, The Crying Game, Carry On Columbus and Ahead of the Class, in which he starred opposite Dame Julie Walters.
However, Tony's first love is for improvisational comedy, and it is for this he is probably best remembered, having appeared Whose Line Is It Anyway? for eight years.
According to Tony, this is the only job he ever chased his agent for.
Expect the unexpected from the man whom AA Gill once described as: "The most dysfunctional personality of the twentieth century" – eat your heart out, Stalin!
Tickets for Tony Slattery's Unrehearsable are available to book online now at crewelyceum.co.uk