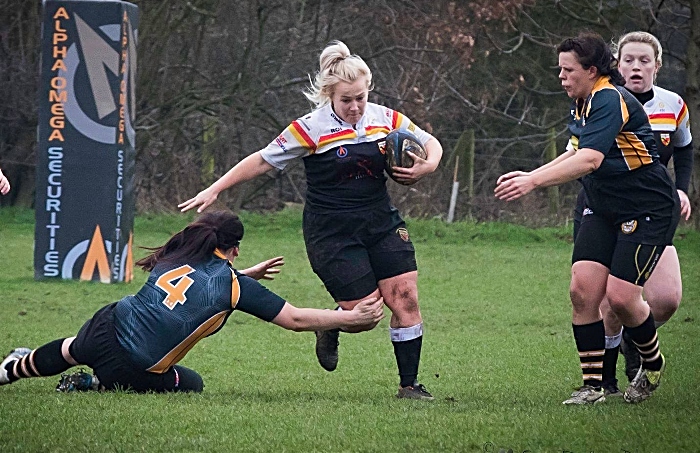 Newly-promoted Crewe and Nantwich RUFC Women started their new league campaign with a convincing 11-20 away victory at Birkenhead Park FC.
Following a string of challenging pre-season fixtures, the pressure was on for the Black and Whites to prove themselves in Championship North 2.
Although the new-look squad had six players making their debut appearances for the side, it was one of the best team performances the women have put together in recent memory.
Crewe and Nantwich looked dangerous in attack from the first whistle with lock Jodie Hind and back-row Katie Heirene punching holes in the Birkenhead defence, allowing the back line to take advantage of space out wide.
The pressure was consistent from Crewe, eventually freeing captain Mollie Latham, whose efforts deservedly earned her Player of the Match, to cross over on the left wing.
Despite the first half being played almost exclusively in the Birkenhead half, it was clear there were still some cobwebs to be blown off as a number of chances were lost to handling errors.
Following a penalty in front of the posts and a long-range effort from the Birkenhead fullback against the run of play, Crewe went into the break trailing 8-5.
Undeterred, the women started the second half with the same aggression both in attack and defence.
The preseason fitness led by new Head Coach Andy Pemberton became clear as the pace from Crewe was unrelenting.
Nicole Bell and Heirene made excellent line breaks to ensure the team were always going forwards.
Sharper hands allowed Lucy Gaydon to cross the whitewash after picking up an excellent offload.
Prop Laura Hollinshead ran in a fine effort from 40 metres to score, with Latham adding a second.
Captain Mollie Latham said: "Sunday was my favourite day in my playing career, 21 women played an equal part whether starting or coming off the bench.
"Every improvement we had identified in preseason was rectified and it was a fantastic all-round performance."
The women will be playing their first home game of the season next Sunday September 15 against Manchester Ladies.
The Men's 1st team begin their league season this weekend at The Vagrants against Tamworth, Kick off 3pm.
Crewe and Nantwich 2s had their first league match against Liverpool Collegiate 2s and missed out on their first victory in a closely fought match not reflected in the score.
The one Crewe try game from Rob Black in the 60th minute but any chance of levelling the scores was snatched away when Liverpool Colleagiate cemented their victory in the last minutes of the game.
The Senior Colts secured their first victory of the season in the NW Halbro Senior E league against Fleetwood with a 39-10 win.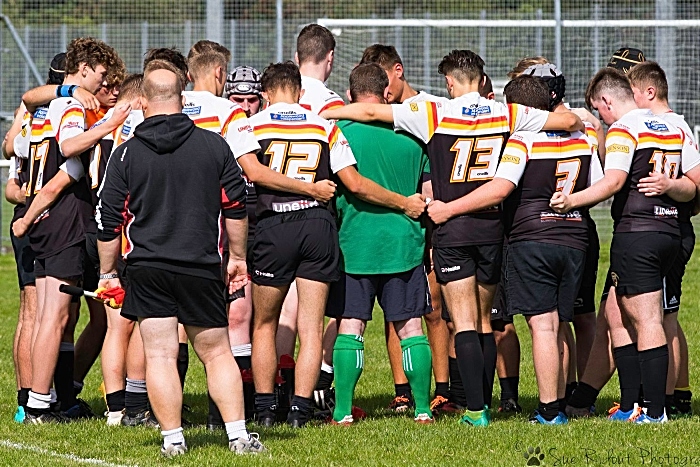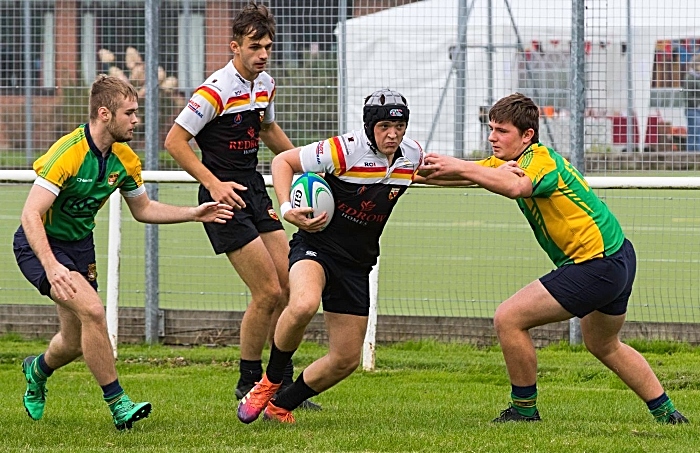 (Images courtesy of Sue Rideout)