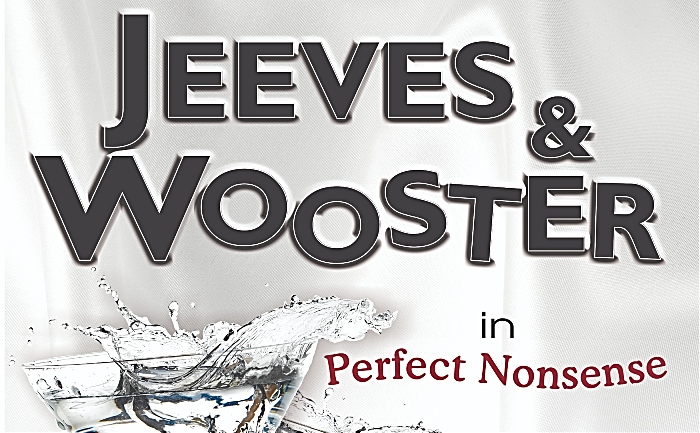 Nantwich players is bracing itself for the next production of the season – the riotously funny "Jeeves and Wooster in Perfect Nonsense".
The production, by David and Robert Goodale, sees aristocratic man-about-town Bertie Wooster and his dutiful valet, Jeeves, on a weekend away at a country house.
When Wooster is called on to play matchmaker and inadvertently steals an antique silver cow-creamer, the ever-dependable Jeeves is on hand to step in and save Bertie's bacon, with the assistance of Seppings.
Three actors play a multitude of characters in this inventive and bonkers send-up of P.G. Wodehouse's iconic double act, which won the 2014 Olivier Award for Best New Comedy.
It employs a structure that plays with the conventions and catastrophes of amateurish theatre with an affectionate malice reminiscent of Michael Frayn's backstage farce, Noises Off.
The show, for which writers the Goodale brothers have drawn largely on the 1938 novel The Code of the Woosters, contains more than enough plums from Wodehouse to satisfy admirers of the writer.
Director Simon Porter said: "Bertie Wooster has hired the theatre to stage a recent weekend's scrapes and misdemeanours but is unable to go more than a line or two before Jeeves's assistance is required.
"Bertie would say that the play was full of "hotsy-totsyness" and jolly good fun.
"Perfect Nonsense is exactly that. I have 3 solid silver actors who are all comedy geniuses, a script full of the charm of PG Wodehouse and the job of getting in the maximum number of chortles per minute."
Performances will be at the Players Theatre, Love Lane, Nantwich from October 11-19 at 7.45pm.
Tickets are £9 now available from Nantwich tourist office. (£1 per ticket NTC booking fee applies for internet bookings).
Call 01270 600727 or order online at www.nantwichplayers.com