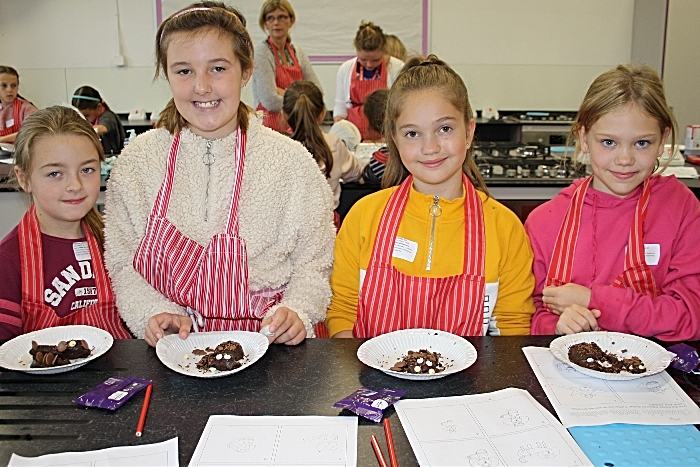 Brine Leas School in Nantwich opened its doors to 200 primary school pupils across Crewe and Nantwich for its annual 'Activity Day'.
Year 5 and 6 youngsters opted to become actively involved in a wide range of practical activities.
They took part in creating chocolate creatures in the cookery room to programming Lego robots with IT staff.
They developed forensic skills in the laboratory while making and launching their own rockets with the help of technology staff.
And they learned new game skills in the Sports Hall, devised a dance and printing bags with their own designs.
The workshops on offer aimed to introduce them to the staff and facilities available at a large secondary school.
Brine Leas headteacher David Cole said: "It was a pleasure to see so many young students enjoying themselves."
(In pictures: Grace Broad concentrates on painting her Pizza box; Olivia Spender, Sophie Hodgkiss, Willow Michelmore and Emily Leach proudly show their finished chocolate creatures; Henry Lesson, Luke Downey, Harry Stockton and Holly Hornby excitedly await for their rockets to be launched; Alfie Bateman, Dan Pollard, Grace Davies and Lily Owen eagerly await to use their newly printed bags; Isobel Jones, George Jackson, Lucy Tonkin and Louis Dore put their heads together to solve a maths puzzle; Evan Boatman, Ben Gregory, Oliver Morris and Rowan Canvin-Ross put the finishing touches to their Lego robot; Mya Marshall cheerfully paints her mask; Lexi Bebbington, Charlie Williams and Terrie Moseley use new science skills to solve a murder)