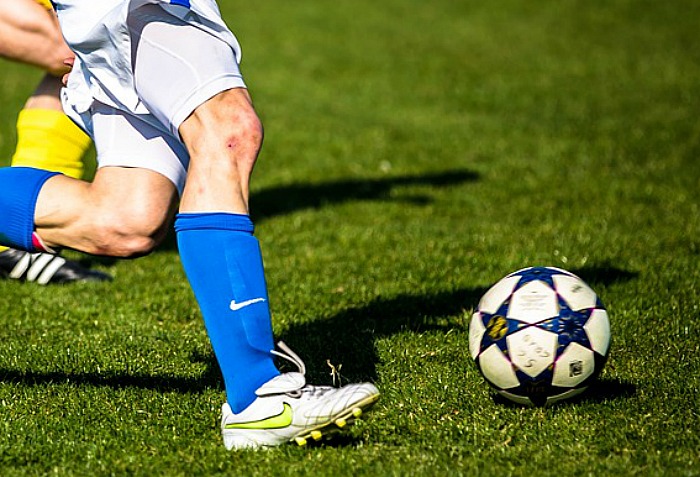 All 10 Crewe Regional Premier Division clubs and six from Division One were engaged in Crewe FA Sunday Cup first round games.
Faddiley should have been on something of a high from the start, as match referee and league official Des Evans used his newly acquired drone to take aerial shots of the Faddiley pitch.
However, it did not transfer on to the field, and they struggled to a 2-1 victory over Division One Audlem.
Two goals in two minutes shortly before half time from Adam Newton and Callum Hassall put Faddiley in control.
Audlem fought back well with a spirited display. Lewis Williams netted and they hit the woodwork in the closing stages, but Faddiley held out to win.
The game between White Lion Ford Lane and League leaders George and Dragon had been awaited with some interest.
Lion had pulled off a shock League win just five weeks ago in a lively game which saw five players sent off.
George and Dragon extracted some revenge by winning 2-6 with goals from Robbie Hatton (2), Charlie Hatton (2), Steven Hughes and Sean Tierney.
Danny Roberts and Asher Moat scored for White Lion, who had two players sent off, along with one from George and Dragon.
NHB shaded a close encounter with Salvador when they won 2-1.
Matty Cope gave the visitors a first half lead when he scored direct from a corner kick, but second half goals from Dan Ball and Andy Ward won it for the home team.
Willaston White Star beat White Lion 4-1, thanks to two goals from Pawel Abramowicz, and further goals from Danny Williams and Dan Lomas.
Crewe Athletic won 1-4 at Sandbach Town with goals from Josh Dunne (2), Ali Hempton and Josh Clarke.
Bridge Inn have been going well in the league, but suffered a cup upset when they went down 2-3 to Talbot.
Graham Maskery and Dale Campbell netted for Bridge Inn, whilst goals from Jordan Cotterell (2) and Liam Whittaker won it for the visitors.
Elworth Park Rangers beat Sydney Arms 3-1, thanks to a Keiron Duckers hat-trick. Rob King scored for Sydney Arms.
In Division One, The Old Star continued in winning ways with a 0-6 win at Nantwich Pirates.
Tom Taylor netted a hat trick, with other goals coming from Joe Pointon, Owen Wynne and Jamie Cain.
Broadhurst FC also won 6-0, against C & N Utd. Dan Griffiths scored five, with Will Jones also on target.
AFC Talbot stay in second place after their 4-2 victory over White Horse.
Jack Turner (2), Anthony Tinsley and Declan Scott were their marksmen, with Johnny Parkes and Ken Mather scoring for the visitors.