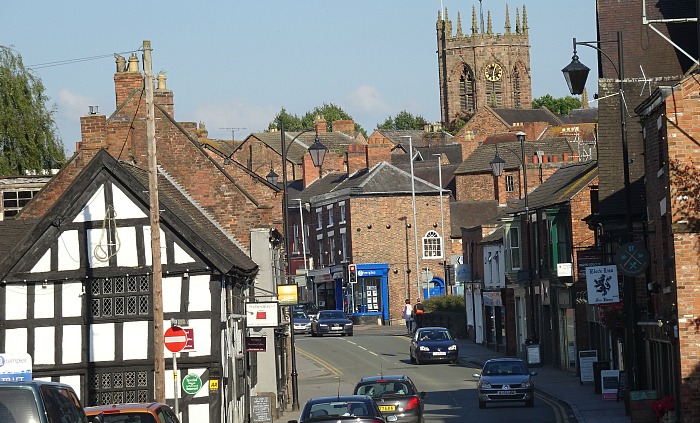 Cheshire East borough chiefs are being asked to reconsider a decision not to introduce a "late night levy" to bring in additional cash for police and the council, writes Stephen Topping.
Councils have had the power to implement a late night levy since 2011 – meaning an additional fee would be charged to licenced premises that can sell alcohol between midnight and 6am.
The cash raised from the levy would be split with police – with the local force receiving 70% of the cash, and the council receiving 30%.
Cheshire East Council decided not to introduce the levy in November 2016.
But at last Thursday's full council meeting, members suggested the decision should be reviewed.
Cllr Arthur Moran, independent CEC member for Nantwich North and West, highlighted the thriving night-time economy in his town – but claimed it is 'not without its problems'.
He said: "There are many premises in Nantwich that are open until 3.30am.
"In fact, if you want a pizza, you can go and get one at 5am if you so wish.
"I say that some of these premises are irresponsible – they don't clear up.
"To be quite honest, the worst day is Christmas Day.
"If you want to walk to church on Christmas Day, and our Ansa staff haven't been out on Christmas Eve, then you are wading through the litter that has been left by the night economy.
"So my view on this is, if you won't clear up, then you better pay up – and what we ought to do is have a look at introducing this levy onto those premises that participate in the night economy.
"This would provide money for taxi marshals, extra police, and extra cleaning up by Ansa to make the town look pristine again – and for all other areas."
His concerns were echoed by Cllr David Marren, independent member for Shavington, who asked the cabinet to consider whether it is 'opportune' to have another look at the levy as it was last considered three years ago.
A new statement of licensing policy adopted by CEC on Thursday says plans for the levy "can be revisited at any time".