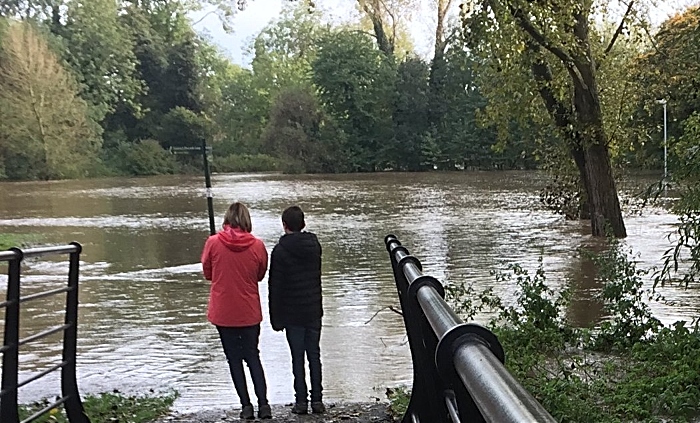 The Environment Agency has reinstated a Flood Warning on the River Weaver in Nantwich after 24 hours of persistent rain.
River levels have risen at the Shrewbridge river gauge as a result of the rain, and a warning was put in place at around 5am today (November 8).
This means property is at risk, and people are warned to stay away from the river and its surrounding footpaths and bridges.
A spokesperson said: "Flooding of property is possible to begin from 05:30 today.
"We believe there is a possibility of flooding for Shrewbridge Lodge.
"We expect river levels to peak by lunchtime today.
"We are closely monitoring the situation. Our incident response staff are closely monitoring weather forecasts and river levels and will issue (further) flood warnings if necessary.
"Please avoid using low lying footpaths near local watercourses and be aware of your surroundings and keep up to date with the current situation."
There is also a Flood Alert in place for other parts of the Weaver catchment including Nantwich, Frodsham, Crewe, Winsford and Northwich.
"Consequently, flooding of low lying land, roads and farmland is possible today.
"We believe there is a possibility of flooding for low lying land and roads around the Rivers Weaver, Ducklow and Wheelock and their tributaries. We expect river levels to remain high today 08/11/19."
The warnings come less than two weeks after the town was seriously hit by floods over the weekend of October 26-27.
Several properties and businesses were hit, with flood waters encroaching close to properties all along the river in Nantwich.
Two people had to be rescued by fire crews, and people evacuated from properties along the river.
You can keep up to date with flood announcements in Cheshire by visiting here.