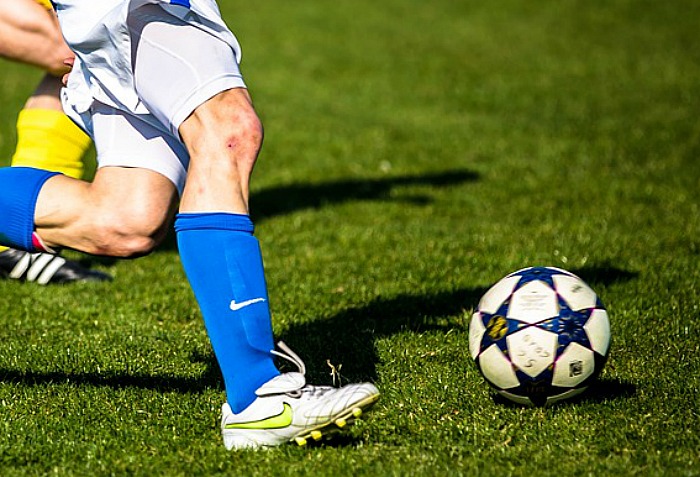 Elworth Park Rangers have resigned from the Crewe Regional Sunday League Premier Division.
The club had been struggling for players and results this season.
Their departure reduces the Premier Division to just nine clubs.
Eight were scheduled to be in league action today (November 17) but the game at Sandbach between White Lion and George and Dragon was postponed due to a waterlogged pitch.
White Lion Ford Lane started the day in top spot, and have been in good form lately, but they lost 2-0 to a well organised NHB side, whose goals came from Frank Farrington and Nick Ball.
With George and Dragon not playing and White Lion Ford Lane losing, Crewe Athletic took advantage to leapfrog them and move to the top of the table with a 3-1 win over Salvador.
Josh Clarke, Josh Dunne and Richard Mellor (pen) scored for the home team, with Dewi Lewis netting for the visitors.
With Salvador struggling for numbers, 60-year-old Secretary David Williams had to made an unexpected appearance as a player.
Betley led three times against Willaston White Star but were held to a 3-3 draw after a battling display by the visitors.
Keiron Duckers, Jamie Baker and Simon Roberts scored for the home side, with Jason McMullan (2) and Pavel Abramowicz netting for The Star.
In Division One, Talbot seemed to be heading for a comfortable win when they led 4-1 at home to Sydney Arms.
Two late goals from the visitors set a few alarm bells ringing, but Talbot held on to win 4-3.
Danny Jones (2), Brandon Grindley and Joel Cotterell scored for Talbot, with Ben Reddock (2) and Aaron Davies on target for Sydney Arms.
Sandbach Town and Broadhurst FC were level at 2-2 at half time, but a seven goal second -half blitz by the home side saw them run out 9-2 winners.
Tony Fidzewicz and Jamie Knowlson both scored three, with Ben Snee, Matt Timms and Matt Clarke also on target.
Danny Martin scored two for the visitors.
There were four games in the first round of the Crewe and District FA Vase.
Bridge Inn and Audlem showed great initiative and co-operation in switching their fixture to Audlem when the South Cheshire College venue was declared unplayable.
When your correspondent arrived at 10.55, the game had already started, and Audlem soon had a great chance to take the lead when they were awarded a penalty kick, but it was missed.
Bridge Inn then went down the field and took the lead with an Andy Tebay free kick.
Owen Porter scored a further goal and Tom Capewell netted for Audlem, resulting in a 2-1 win for Bridge Inn.
Crewe and Nantwich Utd took a 1-0 lead against Princes Feathers with a Johnny Cope goal, before Mark Robson equalised for the visitors.
The game seemed to be heading to penalty kicks when Steve Hamil scored a very late winner for the visitors.
White Horse led 1-2 at half-time at The Old Star, thanks to a brace from Ken Mather, but The Old Star roared back with five second half goals to win 6-2.
Terry Cain scored three and Jamie Cain two, with Joe Pointon also on target.
Two of the three teams based at The Talbot Nantwich, met at Barony Park, and it was Nantwich Pirates who prevailed against AFC Talbot, winning 0-3, thanks to goals from Mike Truan, Jamie Brown and Brandon Broadhurst.