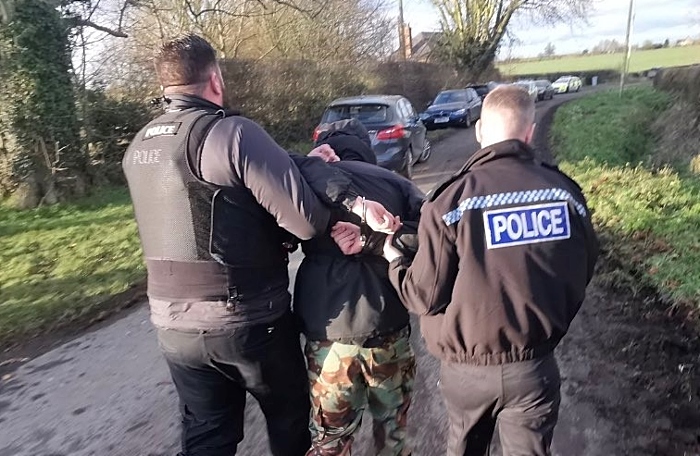 Eight men allegedly part of an anti-hunt campaign group were arrested by police after clashes at a South Cheshire trail hunt.
Officers were called after disturbances were reported at the Cheshire Hunt on Long Lane in Spurstow, near Nantwich.
Seven men were later arrested on suspicion of assault and possession of an offensive weapon in a public place.
An eighth was arrested on suspicion of a public order offence. All have been bailed pending further inquiries.
The incident occurred on Saturday (January 4) at the meet of the Cheshire Hunt which they say was taking part in a legal trail hunt.
Trail-hunting involves the laying of a scent across the country which a pack of hounds then searches for and follows using their noses.
It was brought in when the Hunting Act 2004 was enforced in February 2005 to allow hunts to continue while complying with the new law that had banned traditional foxhunting.
A spokesperson from the Cheshire Hunt said: "Our staff and supporters have been subjected to an ongoing campaign despite the hunt working within the law.
"We've had to hire a dedicated security team to ensure the safety of our staff and our supporters, including children, who are taking part in a legal activity.
"We will, of course, assist the police with any inquiries."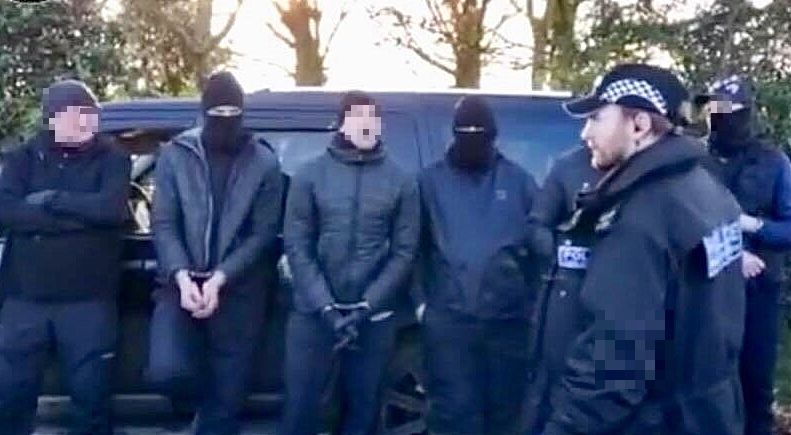 Polly Portwin, of the rural campaigning group the Countryside Alliance, said: "The Cheshire Hunt operates entirely legally and has always co-operated with the police.
"It is of great credit to Cheshire Police officers, and the hunt supporters, that they deal so calmly with such unpleasant behaviour on a regular basis.
"The reality, however, is that this should not be happening in the first place."
A Cheshire Police spokesperson said: "At around 11.45am on Saturday 4 January police received a report of a disturbance in Long Lane, Spurstow.
"Officers attended the scene and discovered that the people involved in the incident had left the area.
"Officers subsequently stopped a vehicle in Brindley Lea Lane, Middlewich, in connection with the incident and arrested seven men on suspicion of assault and possession of an offensive weapon in a public place.
"They also arrested a man on suspicion of a public order offence.
"All eight men have since been released on bail pending further enquiries.
"Anyone with any information about the disturbance in Spurstow should call Cheshire Constabulary on 101, quoting IML 604237, or give the details via https://www.cheshire.police.uk/tua/tell-us-about."