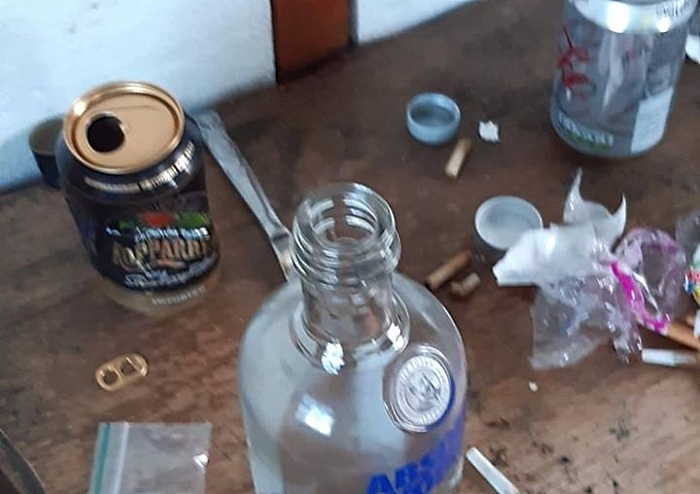 Police believe an elderly woman in Wistaston was being exploited by drug users to host a drugs den at her home.
Officers said they uncovered the drug den in Wistaston this week after responding to reports of suspicious activity in the area.
Crewe Police said they were also made aware that the owner of the property, an elderly lady, was being used.
"Her outbuilding was being used to facilitate the drug taking," said a spokesperson
The drug den has now been shut down. It's not clear at this stage if any arrests have been made.
Residents on Facebook welcomed the result.
One said: "The substances involved are secondary to making this vulnerable elderly female safe. Thank you. I'm sure she'll sleep better tonight."
The crime known as "cuckooing" is when a drug user takes over the home of a vulnerable person to use it as a base for drug dealing.
If you suspect "cuckooing" is taking place contact Cheshire Police on 101.
(Image provided by Crewe Police)