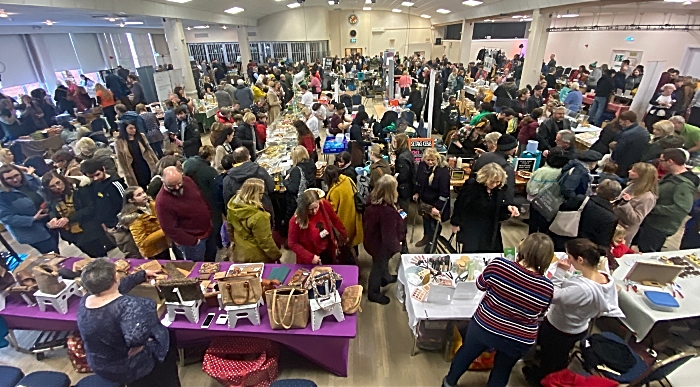 Almost 1,400 people packed out the first ever Nantwich Vegan Fair yesterday (January 18).
The event, at the Civic Hall, had more than 60 stalls and included talks and workshops.
With free entry being an added bonus, nearly 1,400 people came along throughout the day to support the event.
Many were non-vegans who wanted to find out what Veganism is all about.
Organiser Tracey Warren said she was overwhelmed with the support, hailing it a massive success. She is now planning a follow up event.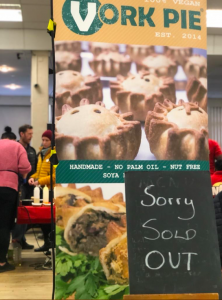 "We knew that local vegans would support the event," said Tracey.
"But we hadn't expected so many local, non-vegans to come with such an open mind.
"We also had people from all over the country make the trip with many comments not just on the fair but also how beautiful the town is.
"The main feedback we've received was about the atmosphere being so happy and friendly and unfortunately, I don't think we can take credit for that – it's down to the people who attended.
"Being local to Nantwich myself I'm so proud to live in such a supportive town."
Many stall holders sold out within hours.
Nantwich vegan cake baker, Sweet Pea's, sold out their cakes for the first time ever.
The Doughnut Pod, selling all vegan doughnuts, was sold out in the first 45 minutes of the event.
Local artisan and craft businesses from Nantwich, including Eat Me Food Company, Soul Cheeze and Handmade by Elephas were just a few of the stalls who benefited.
Fellow organiser Matt Warren paid special praised Civic Hall staff.
"Nothing was too much trouble and Paul, Ben and the team were always on hand, upbeat and helpful.
"It's such an amazing space and needs to be appreciated and utilised more."
(Images courtesy of Jonathan White and event organisers)