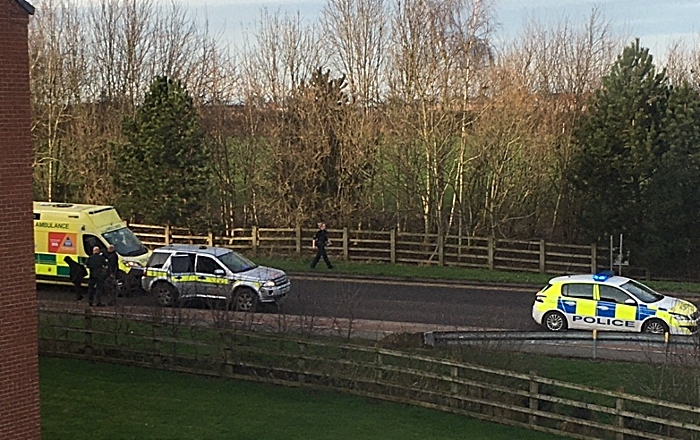 A Malbank School pupil was injured after being in collision with a car near the school entrance in Nantwich.
The incident happened as pupils were leaving the school to go home at around 3.15pm today (January 30).
Police and paramedics were called to the scene where the boy was found to have suffered minor injuries.
The accident involved a white Citroen C3, Cheshire Police say.
Police added that the injured youngster was taken to Leighton Hospital for treatment by his parents.
(pic courtesy of Nantwich News reader)