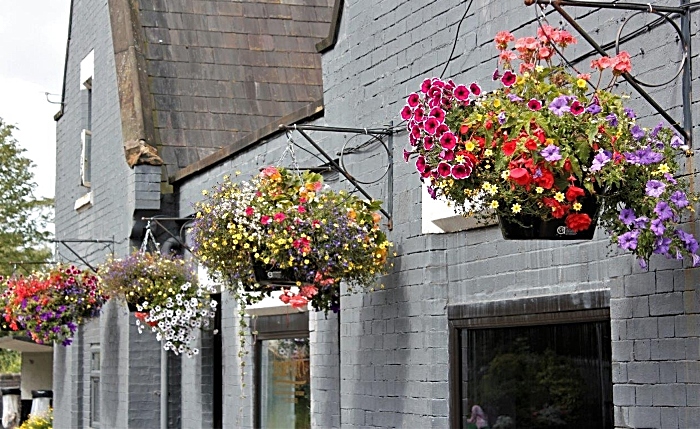 Nantwich has scooped another award in the Cheshire Best Kept Station Competition.
Members of Nantwich In Bloom collected the Merseyrail In Bloom Award at a ceremony at the Grange Theatre, in Hartford.
The awards were set up to celebrate and recognise the hard work of station adoption and community groups across Cheshire.
Wrenbury Station also scooped an honour, winning the Roberts Bakery Award for most improved station.
Crewe Station won TravelWatch North West Award for larger stations.
The ceremony, attended by more than 150 guests, shines a light on improvements to stations, from gardening to arts projects and other community activities.
Nantwich in Bloom volunteers work hard to make Nantwich Station a reflection of the town's allure, with planting and maintenance of flower beds and containers on station platforms.
Mark Barker, chair of Cheshire Best Kept Stations, said: "We can celebrate something to be truly proud of at so many of our Cheshire stations.
"We have seen some truly excellent work from volunteers and staff at stations right across Cheshire."

Sue Sherwood, chair of Nantwich in Bloom, said: "Nantwich in Bloom are Transport for Wales Station Adopters for Nantwich railway station.
"Volunteers from Nantwich in Bloom plant and maintain the flower beds and containers on the station platforms to provide an attractive and welcoming year-round floral display on Nantwich Station which can be enjoyed by all rail passengers, residents and visitors to the town.
"Some plants in our display have been chosen to reflect some of the history of Nantwich, for example plants associated with salt and seaside, Nantwich has been a 'salt town' since Roman times, herbs, because Nantwich was the birthplace of John Gerard the renowned herbalist, and grasses because Nantwich is a market town in the centre of the South Cheshire dairy industry area."
David Houghton, from the Friends of Wrenbury Station, said: "The progress we have made since our appointment in March 2019 should be enhanced during the next 12 months by the planned improvements proposed by Transport for Wales within their business plan.
"We also look forward to working with their newly appointed Community Rail Manager Mel Lawton."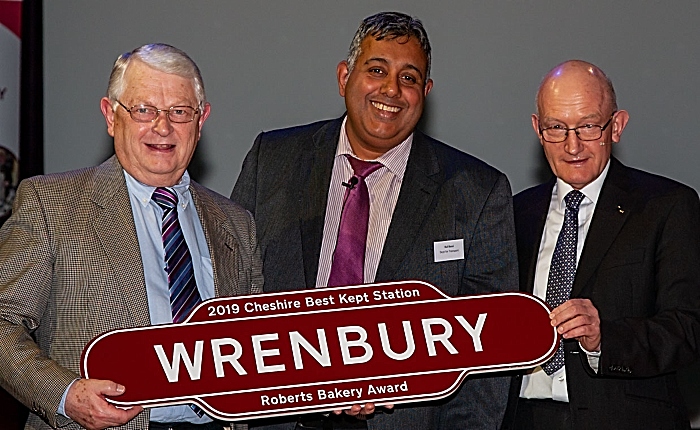 Another award also came from North West In Bloom for Lifetime Achievement and was recently presented to Nantwich resident Doug Butterill.
Unable to attend the awards, Doug was handed his accolade by Nantwich In Bloom chair Sue Sherwood and Mayor of Nantwich Councillor Arthur Moran.
Doug has been involved with Britain in Bloom since 1979.
He was Chairman of Nantwich in Bloom for many years.
Latterly, he has worked with primary schools, Rotary and Greenspaces primarily in Coed Wen and on Nantwich Riverside planting bulbs and wildflowers and creating a legacy for future generations to enjoy.