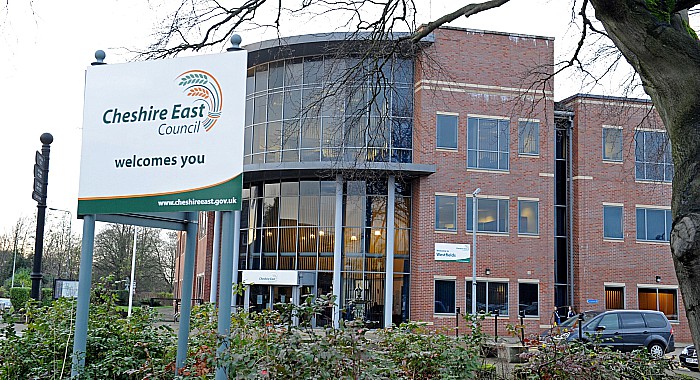 A woman with more than 25 years' experience in local government will be named as Cheshire East Council's new chief executive next week, writes Stephen Topping.
Lorraine O'Donnell is due to be voted into the £151,000-a-year role at next Thursday's full council meeting in Sandbach Town Hall.
She will replace Kath O'Dwyer, who has served as acting chief executive since April 2017, when CEC's last permanent chief executive Mike Suarez was suspended by the local authority.
Ms O'Donnell's most recent role was director of transformation and partnerships at Durham County Council.
Her appointment follows a "rigorous assessment phase", according to a report that will go before councillors next Thursday.
The process involved meetings with senior managers, local partner organisations, cabinet members, a discussion with a staff panel and a presentation and formal interview with CEC's staffing committee last Thursday.
Ms O'Donnell will also be appointed as CEC's electoral registration officer and returning officer for elections.
She is the second person that CEC's staffing committee has nominated for the role of permanent chief executive since it was advertised.
Ms O'Dwyer was due to be appointed for the role at last December's full council meeting, but she opted to move to her hometown St Helens as the council's chief executive there instead.
Following the announcement, she said: "The role of chief executive at St Helens Council is an exciting opportunity to make a real difference in the borough I am proud to call my home.
"I will be sorry to leave CEC and truly believe that both the borough and the council have all the ingredients to fly and I am proud to have been part of the journey so far."
Councillors have since praised Ms O'Dwyer for reviving CEC's reputation following the suspension of Mr Suarez while the council investigated his conduct.
CEC insisted the move was a "neutral act", but Mr Suarez resigned from his post in July 2018, and Ms O'Dwyer has continued as acting chief executive ever since.
Cllr Sam Corcoran, CEC leader, said last December: "CEC has changed significantly and for the better since Kath took on the role of acting chief executive in April 2017.
"Kath has risen to the challenges and taken the difficult decisions where necessary.
"I thank Kath for getting CEC to the position where it is now, where I firmly believe that the council is on the up and has a platform from which it can fly."
Ms O'Donnell's start date is yet to be confirmed.