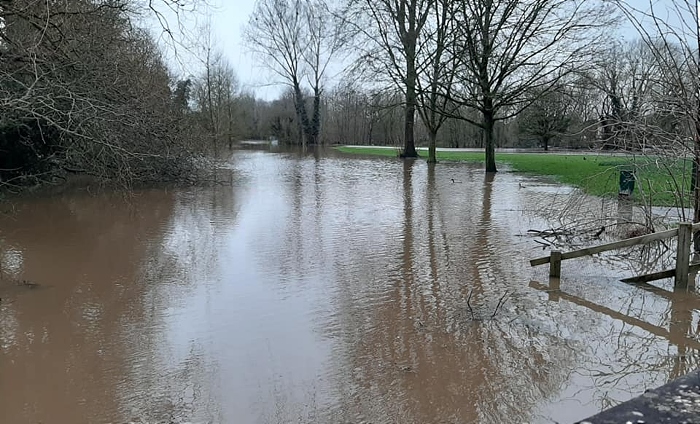 Flood warnings have been issued today for the River Weaver in the Nantwich area, after heavy rains from Storm Dennis.
Rain over the past 24-36 hours will leave the Weaver levels dangerously high, say the Environment Agency.
The warnings for both Lakeside View and Shrewbridge Lodge at Nantwich were issued at 8.30am today (February 16).
A Flood Warning means that flooding is expected and that "immediate action is required".
In a statement, EA said: "River levels are rising at the Shrewbridge river gauge as a result of persistent heavy rainfall from Storm Dennis.
"Consequently, flooding of properties in and affected by access to Lakeside View is possible from 9am today (16/02/2020).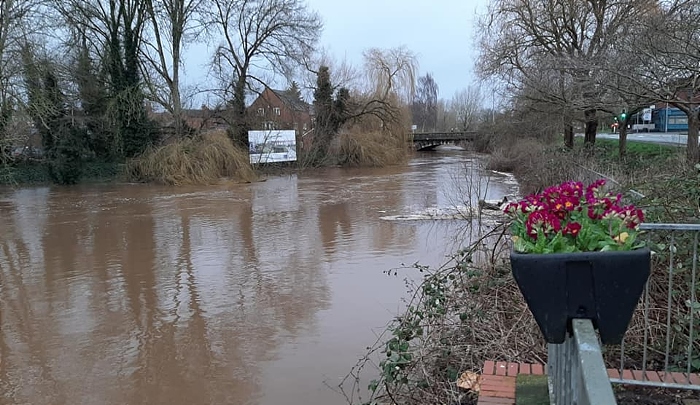 "The flood warning threshold for Lakeside View is 2.1m and we expect the river level to peak at approximately 2.3m at around midday today, before slowly dropping again through the afternoon and evening.
"Our incident response staff are closely monitoring the weather forecasts and river levels and will issue further flood warnings on the River Weaver if necessary."
It also says river levels have risen at the Shrewbridge river gauge means flooding of property is possible from around 8am today.
"We believe there is a possibility of flooding for Shrewbridge Lodge.
"Rainfall is expected to clear later this morning. Please be aware of your surroundings and keep up to date with the current situation."
Heavy rain battered South Cheshire throughout the night, turning many areas like Sainsbury's car park in Nantwich into lakes.
(Images of River Weaver courtesy of Philip Card)