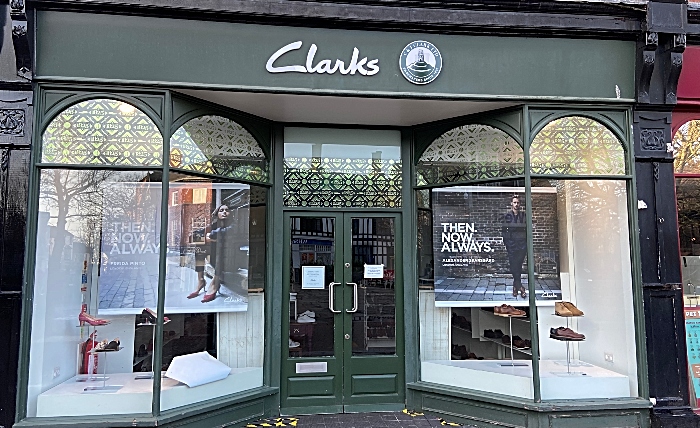 The Clarks store in Nantwich is to re-open after Coronavirus tests on an employee came back negative.
The shop was closed on Friday and Saturday and again this morning and one member of staff self-quarantined while tests were carried out.
It's believed the employee has recently returned from a trip to Far East, but it's not clear if they were showing any symptoms.
A Clarks spokesperson said today: "Clarks is pleased to confirm that our Nantwich store will be re-opening as normal from Tuesday 18th February.
"The individual staff member affected has now had confirmation from Public Health England that they have tested negative for Coronavirus and are able to leave self-quarantine.
"Throughout this process, Clarks has strictly and closely followed the guidance from Public Health England to ensure customer, public and staff safety.
"As a business we will continue to support all our staff throughout this period and we are continuing to take steps at a local and national level to protect both public and staff safety both in line with and in addition to current government advice."