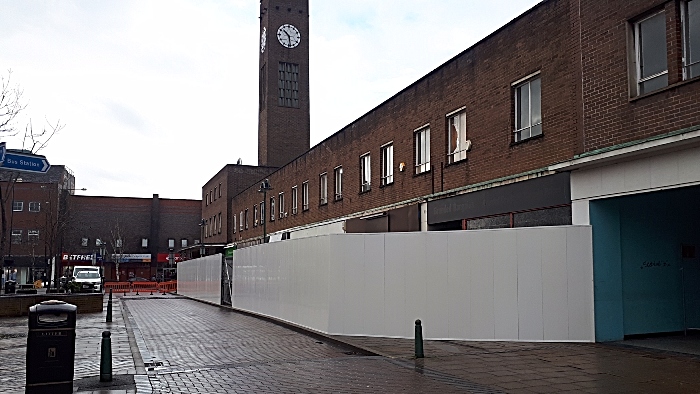 Hoardings have been installed around parts of Crewe town centre set to be demolished in the Royal Arcade development.
The site will be developed and provide a multi-screen cinema, new bus station, multi-storey car park and retail units.
Demolition work on existing commercial units off Queensway and Victoria Street is likely to start in the summer, the authority said.
And more decorative boards will be erected to showcase artwork by local artists and community groups.
A Cheshire East Council spokesperson said: "Hoardings surrounding the Royal Arcade development site have been put up to prepare for building survey works.
"The hoardings will provide further information about the proposed development and a supplier will be selected in the coming weeks to add decorative boards.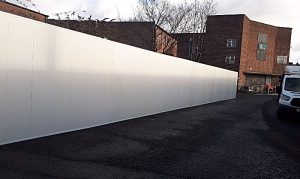 "These will showcase temporary creative interventions by local artists and community groups, in partnership with the Crewe Cultural Forum.
"Demolition of the former commercial units, located off Queensway and Victoria Street, will begin later this year following satisfactory survey assessments."
William Warrack, Director of Cordwell Property Group, development managers for Peveril Securities, said: "This significant step of the hoardings enclosing the site is a real milestone on the scheme and a sure sign that progress has been made."
Cllr Nick Mannion, Cheshire East Council cabinet member for environment and regeneration, said: "The Royal Arcade scheme is part of Crewe's wider regeneration strategy.
"The hoardings will provide creative opportunities for regional talent, utilising the space whilst work is underway to develop the site."