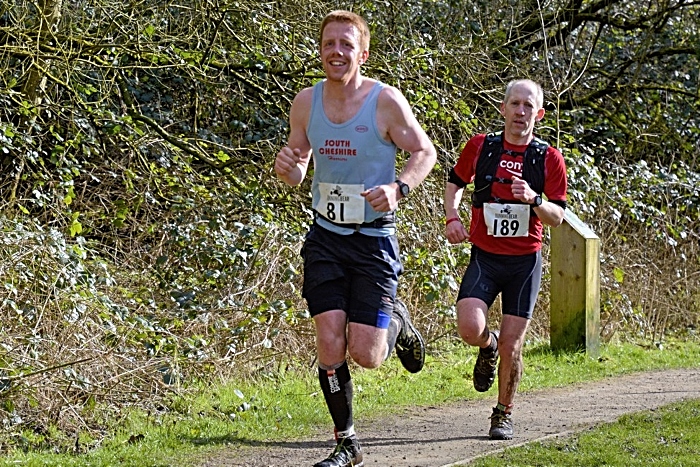 South Cheshire Harriers sprinted into March with a spring in their step with strong performances at a number of events.
The wet conditions did not deter Cloud 9 participants and 13 Harriers braved the elements.
Steven Crowe was first over the line in an impressive 1:06:47 with Lee Wilkinson not too far behind in 1:11:01 and Amy Grace was the first to finish for the females in 1:17:56.
Also taking part were David Kivlin (1:23:10), Dave Nimmo (1:25:26), Anne-Marie Taylor (1:30:09), Suzanna Leigh (1:33:58), Dennis Robinson (1:38:56), Jennifer Edwards (1:42:03), Sam Brookes (1:49:06), Shelagh Swinnerton (1:52:02), Serena Van Schepdael (2:05:13) and Jo Darlington (2:05:13).
To top off the day, the ladies were awarded first place for a ladies team at the event.
The Trafford 10K featured performances from Keith Spurrier (46:40), Susan Poole (48:16), Melvyn Cole (49:48), Mark Beckett (50:03), Lucy Beckett (50:04), Alan Cragg (55:36), Emma Spurrier (57:57), Cheryl Percival (59:12), Lesley Cole (1:06:05), Simon Tomkinson (1:07:060 and Emma Tomkinson (1:11:55), whilst Jessica Haney clocked 44:12 at the Oswestry 10K.
Oulton Park hosted their Running GP festival featuring a 20 mile discipline attended by Robert Baker (2:00:22) and Chrissy Barrow (3:15:06).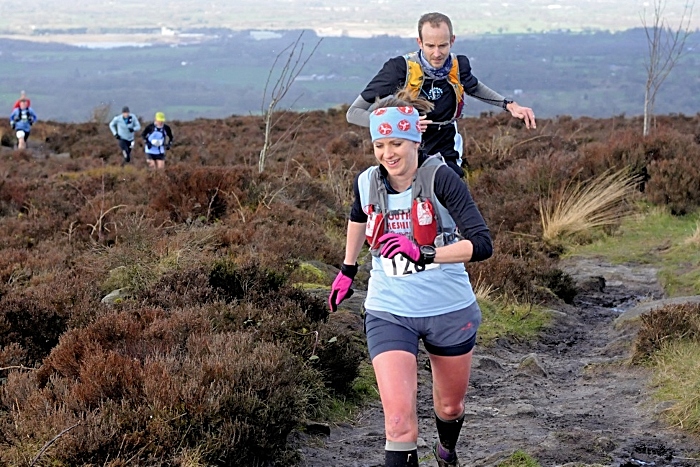 Meanwhile, taking part in alternative events were Charlie Rowlands who undertook the mammoth 43 miles Chester Ultra in 12:25:44.
Gerard O'Sulivan ran the Hobart Run the Bridge 10k in Australia in 1:05:29 and Charlotte Logie took part in the Walkie Talkie Tower Climb which featured her climbing all 36 floors of the prestigious building to the Sky Garden in just 8:30.
The Club's annual Easter Sunday 10k takes place on Sunday April 12.
Race HQ and car park is the old MMU Crewe site, with the race starting at 9.30am from Electra Way.
Anyone interested in entering are welcome to do so via my.raceresult.com
The race is £15 to enter (+admin fee)
(Pics: Steven Crowe (above), Amy Grace with pink gloves, Shelagh Swinnerton with purple gloves and leggings. Pictures courtesy of Bryan Dale)