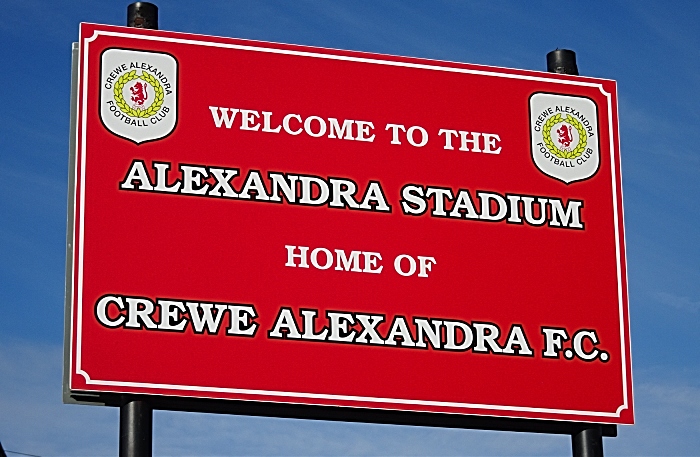 With football taking an enforced hiatus, the promotion hopes of South Cheshire's League Two club Crewe Alexandra have been plunged into doubt.
Crewe Alexandra have been slowly building for a couple of seasons under David Artell, cultivating a reputation as a slick passing side with resolve and an exciting batch of young players.
They are reviving the reputation they enjoyed under Dario Gradi throughout the 1990s and 2000s which some them surge to the Championship, belying their size to mix it with the big boys.
Artell's side are top of League Two at present, a situation that will remain unchanged until at least April 30 due to the current restrictions on mass gatherings in the country.
When football does resume, there is some debate as to how things will progress. And whether the current season will actually be completed.
There has been some talk of voiding the season, although as Grimsby Live explains, there is no desire for that to happen from member clubs, not least Crewe who look on course for a return to League One after an absence of four seasons.
Crewe's success this season has been built on a strong team ethic, with no single player or partnership standing out above the rest.
That's not to say Chris Porter's 12 goals haven't been a big help, as has the exciting emergence of youngsters like Charlie Kirk and Tommy Lowery as a force in League Two.
But the squad's strength and depth, added to by astute loan signings such as Stephen Walker and Michael Nottingham, has ensured they don't rely on any one single player or partnership to succeed.
The evolution under Artell hasn't been as quick as some modern fans might like, but the board's patience through tough spells has seen them begin to reap their rewards.
Whilst a handful of the squad that beat Morecambe 6-0 at the beginning of last season remain, gentle changes have seen steady progression, with no two players able to build up a long-lasting relationship, unlike other clubs at the level.
An infographic by Bwin Sports highlights how two clubs in League Two had long-term partnerships this season, Mansfield Town and Morecambe, but neither has managed to trouble the top seven.
Mansfield, with Benning and Pearce, have perhaps gone a little stale whilst the partnership of Kevin Ellison and Barry Roche has seen better days for Morecambe.
Instead of allowing a squad to settle into a routine and become tired in the way their rivals have, Artell has constantly looked for small wins in terms of quality, but stuck to a principal whatever the outcome.
After the 3-0 hammering on the opening day against Plymouth, some supporters might have feared the worst, but going into the enforced break the Railwaymen were in good form.
One defeat since January 18 has seen them become bona fide promotion candidates, but will the break scupper the momentum they've built up?
Can they come back after this traumatic period in our nation's history and concentrate enough through unprecedented summer football to see Artell's vision come to fruition?
Or, will the prolonged break and instability derail what has been a fine season for a talented and exciting group of young players, many surely destined for better things?
There are other questions around the long-term survival of smaller non league clubs such as Nantwich Town, questions that perhaps take precedent over simple league positions.
Can lower league clubs survive the hit in their revenue, or will we begin to see local teams fold due to the unprecedented financial pressure exerted upon them in the absence of matches?
Only time will tell.