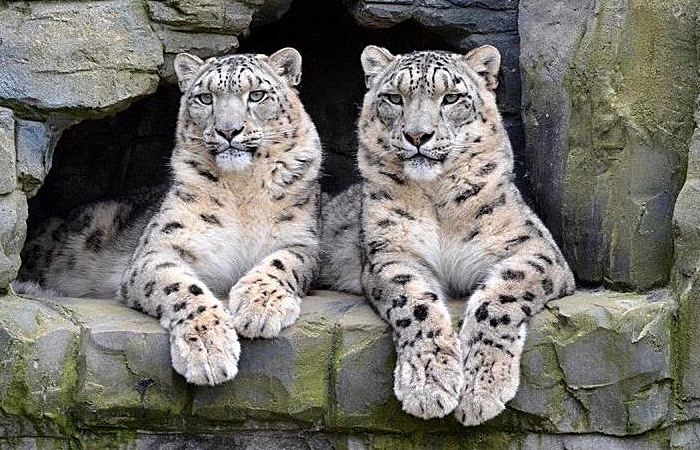 An animal science graduate from University Centre Reaseheath in Nantwich has launched an appeal for cash donations to help feed the animals at the zoo where he works.
Jack Williams, Centre Manager at Lakeland Wildlife Oasis in South Cumbria, is calling on supporters and visitors to aid the popular zoo, which has been hit hard by coronavirus restrictions.
Lakeland Wildlife Oasis is home to more than 100 species, some of which are critically endangered, and is a recognised contributor to worldwide conservation programmes.
The zoo, a registered charity, attracts 30,000 Lake District visitors a year including many from the Crewe and Nantwich area and runs educational programmes for school groups and young people with special needs.
However, critical visitor income has dried up since the zoo followed government guidelines and closed its doors, and it is now struggling to feed its extensive collection of animals including rare snow leopards and fossa.
Although it has reduced its running costs it still needs £10,000 a month to cover feed, heating for exotic animals and veterinary bills.
Jack, 23, who graduated from University Centre Reaseheath with a BSc in Zoo Management in 2018, has set up a fundraising page which brought in over £9,700 in eight days.
He said: "Although we had contingency funds they were literally being eaten up. Fortunately we had put together our crisis management strategy early and our plea for help was given immense cover on regional television and radio and through local media.
"We've had an amazing response to our fundraising appeal and we'd like to thank everyone for their donations.
"They will help us care for the collection short term but we are obviously concerned about the effect of long term lockdown as we rely entirely on donations and admission sales.
"Every extra penny donated will help us ensure that our animals continue to have the highest standards of care while we are closed."
To donate visit https://www.gofundme.com/f/safeguardoasis or contact the zoo at [email protected]
(Pic: The snow leopards at Lakeland Wildlife Oasis)