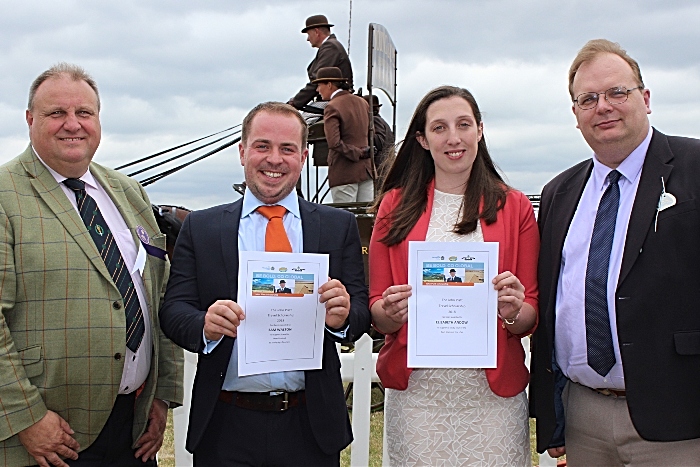 Applications are open for this year's John Platt Travel Scholarship run by Reaseheath College in Nantwich in partnership with Cheshire Agricultural Society.
There are two £2,000 travel scholarships on offer to young people aged between 18 and 35 who are working in agricultural or related land-based sector and who want to grow knowledge by exploring their industry in other countries.
Although global travel is not possible at present due to coronavirus restrictions, Reaseheath College is still keen to encourage applications before the deadline of Thursday April 30.
Launched in 2008, the scholarships are aimed at international research which will benefit Cheshire's farming community.
Past recipients have visited North and South America, Australia, New Zealand and Europe and have studied topics such as new technology, alternative farming methods, use of natural resources and farm diversification.
On return, winners make a formal presentation to Cheshire Agricultural Society and give talks to groups such as Young Farmers Clubs.
Former recipient Sam Walton, works at The Farm at Tatton Park, one of Cheshire's leading tourist attractions.
He used his scholarship to visit New Zealand to study agri-tourism and particularly innovative ways to encourage the public to visit farms.
Sam said: "I'm keen to look at transferable ideas for attractions and diversified businesses and I chose New Zealand because it has some very successful and novel ways of educating the public about how their food is produced."
The scholarships are in recognition of late John Platt, a former chair of both Reaseheath Governors and of the Cheshire Agricultural Society, who was keen to support passionate and progressive agriculturists.
For details contact Cara Manfredi on 01270 613243, email [email protected] or visit www.reaseheath.ac.uk/john-platt-scholarship
(Pic: Sam Walton and Lizzy Andow receive their John Platt Travel Scholarships from Director of Cheshire Agricultural Society, Keith Thomas, and Reaseheath Principal Marcus Clinton)