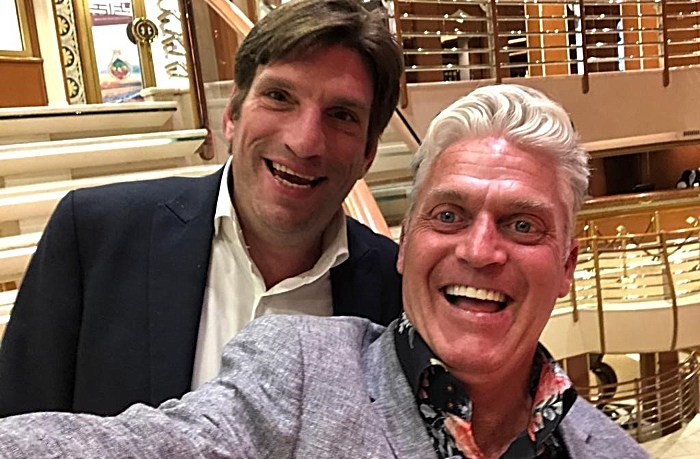 Two market traders in Nantwich have teamed up their passion for baking to raise vital funds for charity.
Gary Socha, from Socha Jewellery, and Aris Tsinias, from Living Pure Natural, decided to start baking for charity with all the proceeds going to the local food bank.
While Gary has been trading in Nantwich market as a jeweller, and Aris with his skin care company Living Pure Natural, they felt the need to help their community.
When lockdown was introduced, the pair began baking a Greek famous dish spinach and feta cheese pie.
And they were both amazed by the generosity of Nantwich residents.
In the first bake they raised £470, and the second bake was £570, with all the monies received given to Nantwich foodbank.
They currently have orders that they will hope exceed the first two bakes, this will be donated to St Luke's Hospice.
Gary said: "We have been overwhelmed with the generosity of Nantwich Community, even a donation from Saudi Arabia.
"Having not worked for six weeks, I wanted to dedicate my time and effort into helping those less fortunate.
"My facebook messages have not stopped with people requesting cupcakes and pies.
"Aris was overwhelmed with the response they had, not only with what they received in donations but all so with the generosity of people providing ingredients so that we can continue to bake.
"We would like to thank you all for your generosity, and hope that everyone keeps safe during these difficult times."