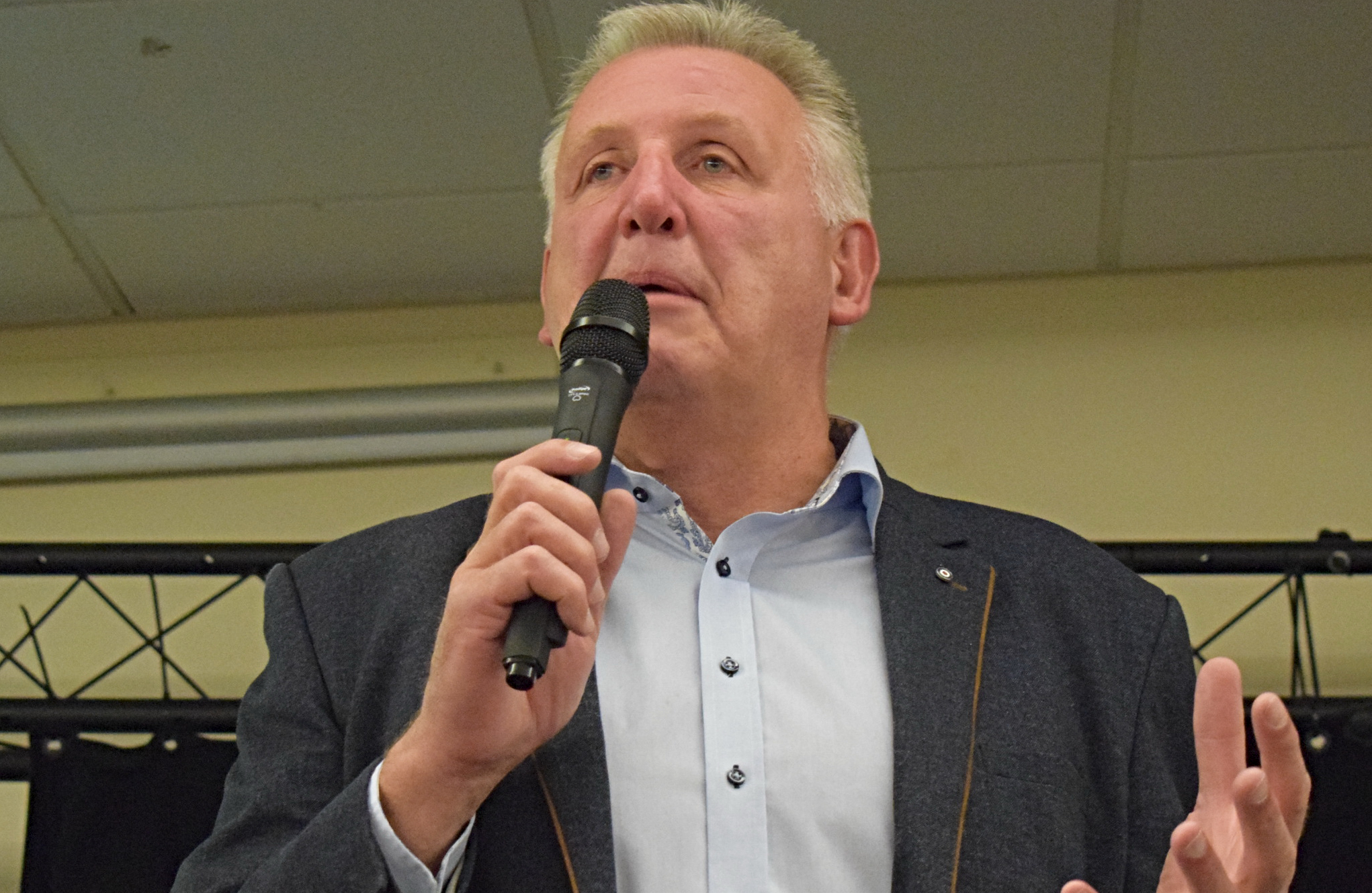 Most of Nantwich Town's players are "loyally committed" to remaining at the club, the chairman Jon Gold said today.
The club management is working behind the scenes to prepare a team for any eventual start to a new season.
And in a statement, Mr Gold said there could be additions to the squad.
Like all non league clubs, Nantwich Town has suffered during the COVID-19 lockdown, losing essential gate money and also missing out on potential promotion from Northern Premier League.
Mr Gold said: "Whilst this is obviously frustrating and concerning, we all must remain positive and ensure that Nantwich Town Football Club remains viable even in lockdown and is fit for purpose and stronger for when we are able to recommence every aspect of our operation, which hopefully will be in the near future.
"To this end there is still much going on behind the scenes in terms of planning for this.
"Dave (Cooke) and his management team are working closely with our existing squad, the majority of which have loyally committed to remaining with the Dabbers, to hopefully help us achieve our ultimate objectives and they have also been busy identifying and conversing with potential additions that might strengthen our already formidable existing squad."
Mr Gold said they were not in a position to announce new signings or departures from the playing squad.
"I understand that like all of us, who are foremost supporters, we want to know what the team will be and who has signed etc.
"But due to the current crisis, this is impossible to do and in my opinion it would also be foolhardy, especially given we appear to be nowhere near having a fixed start date for the new season.
"There are teams out there that appear to be signing players on long contracts for large amounts of money, which is their prerogative.
"But in our opinion this is potential financial suicide and not acting prudently and in the best interests of the long term stability and future of the Football Club, especially if those same clubs then go on to produce "Just Giving buckets" to avert a financial crisis further down the road."
He called on supporters and the community to help the club through the current economic crisis brought about by the pandemic.
"We will certainly need all of your help, support and fundraising efforts once we are through all of this," headded.
"You can be assured that when it happens, it will be for the overall long term sustainability of the Football Club and not because we have made unwise commitments with funds that we simply don't have at this present time."
The club is renovating the main pitch and The Applewood 3G Arena ahead of a return to football at all levels.
"To all of the parents and coaches, we are sincerely grateful for your continued valued support and commitment at this time, as it's your loyalty along with all the others that is helping to keep us viable at this time and in the future when everything is good again, we look forward to hopefully rewarding this," added Mr Gold.
He added that the club is working behind the scenes on "exciting new initiatives" to be announced in the future.
"Like many other similar organisations currently without income, but still with the associated overheads and running costs, we are in desperate need of it.
"But rather than set up a nondescript just giving scheme, we would like to present something more tangible with value to our supporters, patrons and stakeholders, as it's clear that the landscape of society, business and sport will be much changed once we have overcome the current ongoing crisis."
You can read Mr Gold's full statement on the club website here.