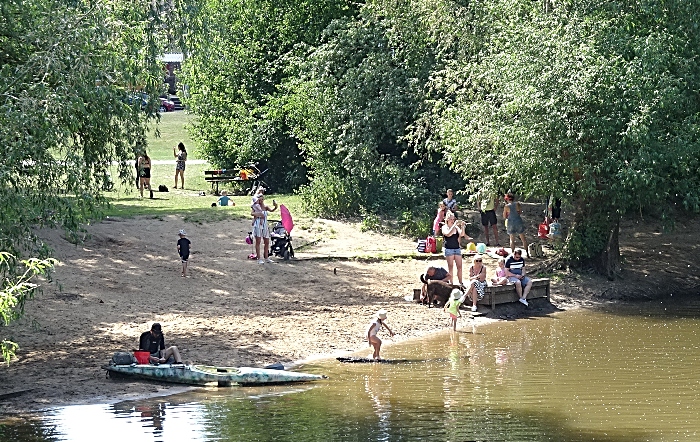 South Cheshire continues to bask in hot weather for a few more days yet, writes Jonathan White.
With temperatures around 25-26C for bets part of a week, the region like many other parts of the UK has broken historical records for the sunniest spring since 1929, according to the Met Office.
The UK has spent much of spring in lockdown due to the coronavirus pandemic.
But many have flocked outside to enjoy the sun following a slight easing of restrictions in England.
Barony Park, Nantwich beach (adjacent to Mill Island), Nantwich Lake, and Brookfield Park in Nantwich are popular destinations for recreation.
Also popular are Crewe to Nantwich Greenway path, Joey the Swan recreation area in Wistaston and Queens Park in Crewe.
Popular activities include walking, ball games, kite flying, sunbathing, and picnicking.
People are urged to follow government advice and keep to two metre social distancing at all times and to be aware of the dangers of cooling off in open water.
From today, people can meet with others from six households outside for exercise, as long as they continue to social distance.
More venues are opening today as well, including outdoor retail and car showrooms able to resume operations.
Garden centres, DIY stores and takeaway food chains have begun reopening branches.
Other non-essential shops will reopen from June 15 including shops selling clothes, shoes, toys, furniture, books, and electronics, plus tailors, auction houses, photography studios and indoor markets.
Businesses can only reopen after a risk assessment, in consultation with workers and trade unions, provided reassurance that they are managing the risks.