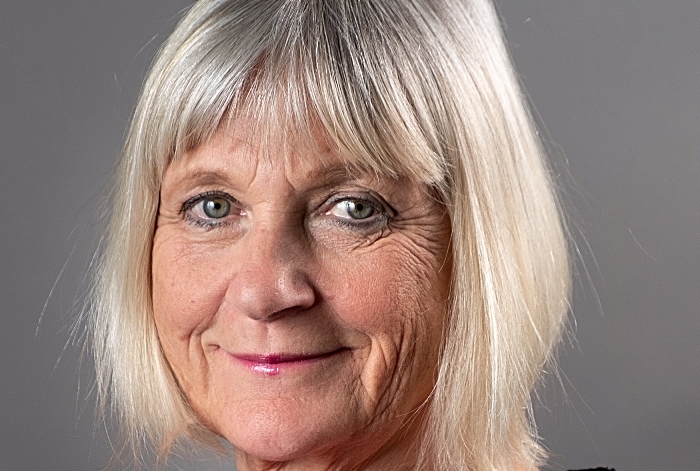 Cheshire East Council has appointed an equality, diversity and inclusion "champion".
Councillor Marilyn Houston's role will come into even sharper focus in light of the Black Lives Matter movement following the US death of George Floyd.
All statutory responsibilities under the Equality Act (2010) will remain with current Cabinet member for corporate services, Councillor Jill Rhodes.
The council is about to go out to consultation with its refreshed equality objectives.
Cllr Houston, a former mayor of Crewe, worked as an equality and diversity adviser for Cheshire and Warrington Learning and Skills Council.
She was also an inclusion officer for the former Crewe and Nantwich Borough Council.
She was elected to Cheshire East for the first time in May 2019.
She said: "It is important that we are fully committed to the ethos behind a clear equality and diversity policy and that we promote inclusivity at every opportunity.
"Whether that is through staff recruitment and working practices or through public events such as the highly successful Pride in the Park.
"I take on this role with a hint of disappointment as we have been forced to cancel Pride in the Park for 2020 due to the current pandemic.
"We are going to hold a 'virtual' Pride in the Park event, but I am looking forward to seeing it return and build on its previous success and popularity.
"The current coronavirus pandemic has exposed health inequalities in the population.
"Black, Asian and minority ethnic groups and those experiencing poverty and social exclusion, are more at risk.
"This makes our work around equality, diversity and inclusion of even greater importance."
Cllr Houston, who sits on the council's audit and governance and health and adult social care committees, joins a team of council member champions, ranging from armed forces to mental health.
She will work with the council's full-time equality, diversity and inclusion officer to deliver social messaging, events and campaign.
To find out more about the council's equality, diversity and inclusion policy visit:
https://www.cheshireeast.gov.uk/council_and_democracy/council_information/equality-and-diversity/equality-and-diversity.aspx