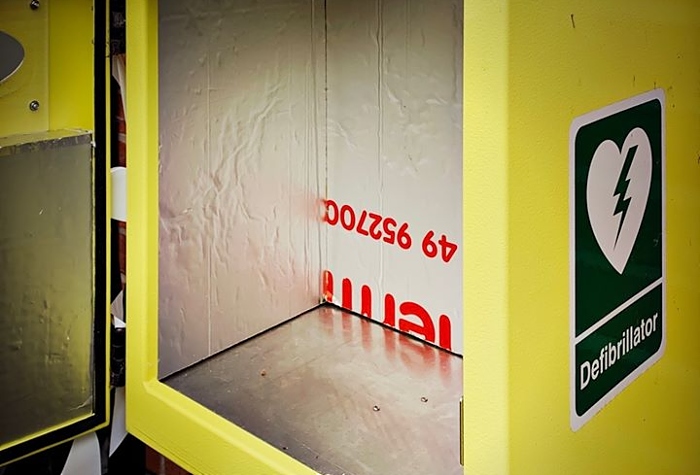 Police and paramedics in Nantwich are baffled after a life-saving defibrillator in the town centre was stolen.
The equipment was installed a few years ago outside the market centre in Nantwich so members of public could use it in emergencies.
It is used to help save those who suffer heart attacks, when time is critical.
But at some point in the last couple of days, it appears thieves have taken the machine, angering emergency services in the town.
They don't believe it was used in a genuine emergency by someone who forgot to return it.
"We've checked with local first responders and the owner and there is no record of the defibrillator being used and not returned," said Nantwich Police.
Nantwich Ambulance First Responders said: "It is extremely disappointing to know that in our community we have people who will go as low as to steal a piece of life saving equipment from our town centre!
"Sadly one of the Community Public Access Defibrillators have been stolen from its cabinet outside the Market Centre in Nantwich.
"These defibrillators serve a purpose and believe us they are and have been used to help people in our town in the event their hearts stopped beating!
"This is why they are so important to have!
"If you know any information, please get in contact with either us or Nantwich Police."
Nantwich Police added: "At a time when public health is under such strain and the most vulnerable in our community are at risk, why would anyone choose to steal a defibrillator?
"If you know anything about it's whereabouts or can help locate it please contact us on 101 or the online contact form."
(Image courtesy of Nantwich Police)