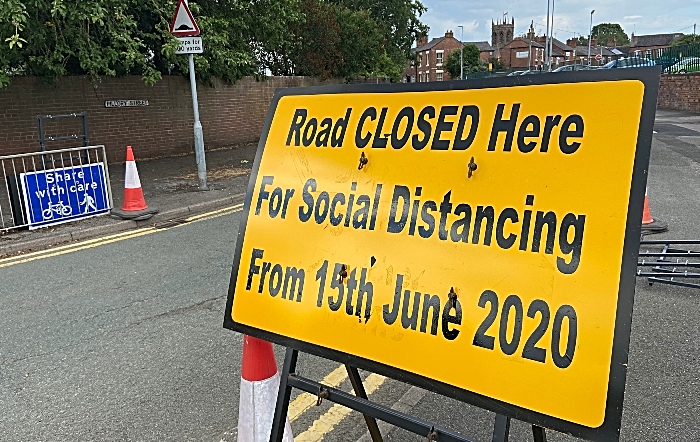 Nantwich is being prepared for the reopening of non-essential retailers from tomorrow (June 15), writes Jonathan White.
The next stage of the government's easing of lockdown restrictions begin – and hard-hit businesses in the town hope it will see a return of shoppers and ringing tills.
Essential shops remained open and some business sectors have already been allowed to reopen.
Non-essential retailers must adhere to social distancing guidelines for staff and shoppers before re-opening.
The indoor section of Nantwich Market will reopen with social distancing measures in place from Tuesday June 16.
Cheshire East Council has setup temporary social distancing measures to begin from tomorrow (June 15) across the town to keep people safe.
Two areas of Nantwich will be closed to traffic to help social distancing:
– Beam Street from the junction at Manor Road through to the junction at Waterlode (includes Swine Market and Oat Market)
– Pillory Street/Hospital Street from the roundabout at Waterlode near The Railway Hotel to The Gullet
Church Lane car park will also be temporarily closed.
Cheshire East Council suspended car park charges from late-March during lockdown, unlike neighbouring Cheshire West & Chester Council.
But controversially these are being reintroduced from Monday June 15.
For further information visit: https://www.cheshireeast.gov.uk/council_and_democracy/council_information/coronavirus/high-street-social-distancing-measures.aspx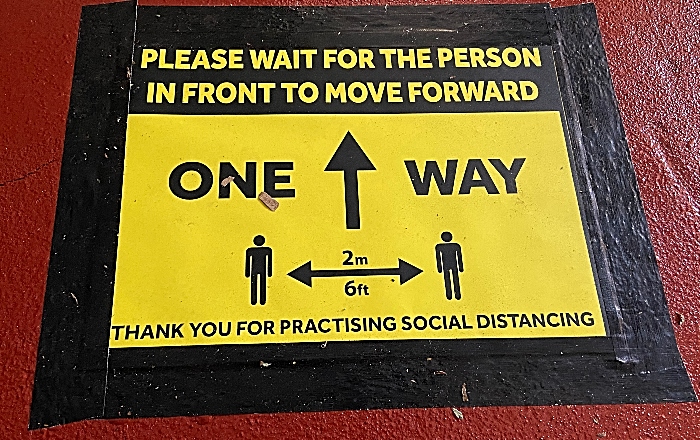 (Images courtesy of Jonathan White)