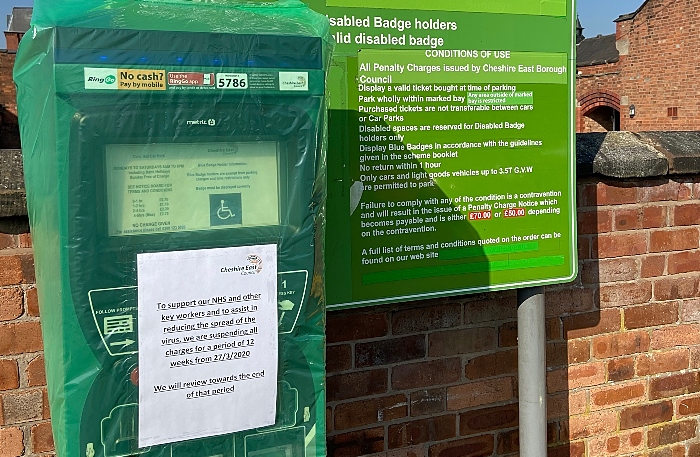 Dear Editor,
Parking charges across Crewe and Nantwich were suspended from March 27 to support key workers during the lockdown.
They are now being re-instated. This is an outrageous act by the Labour run Borough Council.
Crewe and Nantwich pay the highest parking fees in the Borough but in NINE other towns in Cheshire East there have been no parking charges since the Council was formed in 2009.
In Sandbach, Alsager, Middelwich, Handforth, Prestbury, Poynton, Bollington, Disley and Holmes Chapel there has NEVER been any car parking charges.
How has this gross unfairness been allowed to continue for so long?
Now is the time to end it.
Town centres will have a really desperate struggle to survive after the lockdown.
The Council should announce free parking across the Borough to encourage shoppers to come into the town centres.
If in the future, the town centres are surviving better, then the Borough should only introduce car parking charges if ALL towns are treated the same.
It is not right that the people of Crewe and Nantwich have to pay for the upkeep etc of the car parks where there are no charges.
Finally where are the Labour run Crewe Town Council on this issue?
Not a peep out of them on the re-introduction of car parking charges. Why would that be ?
Because they don't want to criticise the Labour run Borough Council.
Labour always put their party interests before the interests of the people of Crewe.
It is time for a change.
Yours faithfully,
Cllr. Brian Silvester
Leader, Putting Crewe First