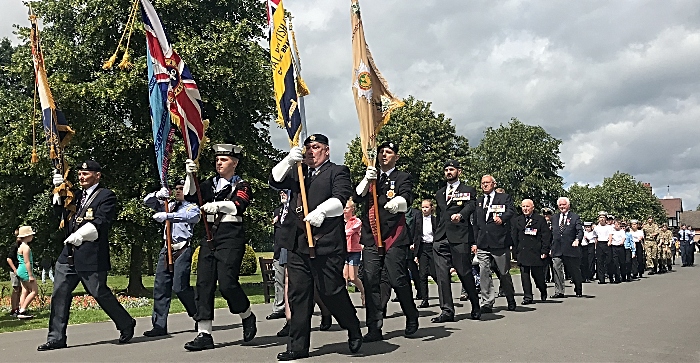 An Armed Forces Day event scheduled to take place in Crewe has been cancelled due to the impact of the coronavirus crisis and social distancing measures.
The annual event honours service personnel from all branches of the Armed Forces as well as veterans.
However, people are still encouraged to show their support for our Armed Forces on Saturday June 27 from home.
Here are a few ideas how you can celebrate:
– If you know someone in the Armed Forces community – whether they are currently serving or a veteran, you could send them a message or give them a call to show your support for the work they do.
– Pay tribute to the British Armed Forces community by posting a photo or video of yourself or your friends and colleagues saluting on Twitter, Facebook or Instagram using the hashtag #SaluteOurForces or via email [email protected]
– Host a virtual celebration with friends and family via video chat, or even an Armed Forces themed quiz.
– Fly your own Armed Forces Day flag, bunting, hand-wavers, or banners. Search "Armed Forces Day Flag" on your preferred search engine to find your options.
For further information, visit https://www.armedforcesday.org.uk/
(Image by Jonathan White from 2019)