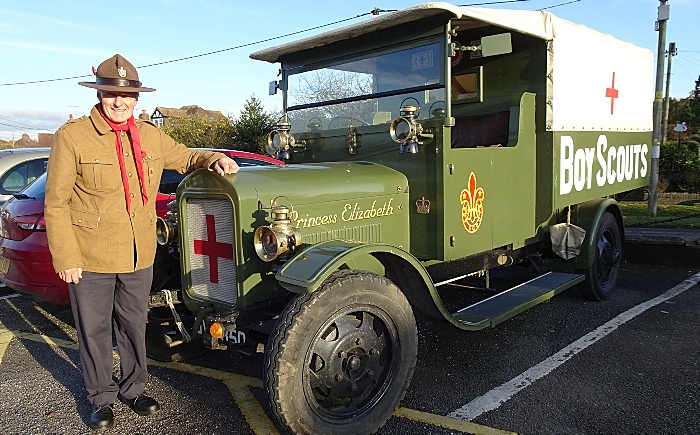 Wistaston Scout Group is to discontinue its aluminium can collection scheme in Wistaston after running for eight years, writes Jonathan White.
The scheme was set up and organised by Gerald Newbrook with numerous aluminium can collection bins located throughout the village.
It has been raising money for Wistaston Scout Group (35th South West Cheshire) since 2012 and has raised £9,500 towards.
Funds have helped towards the construction of their new Scout Centre, in Bluebell Wood, off Elm Drive, Wistaston.
The scheme became something of a cottage industry as Gerald was helped by at least three other adults and Friday's became aluminium can collection days.
Gerald built a motorised can crusher and on Friday mornings would do the rounds to collect the cans from a variety of locations.
There were also number of businesses on board who saved cans from their canteens.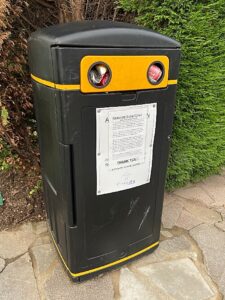 However, the collections are to be discontinued soon as the new £300,000 Scout Centre has now been built, and the price of aluminium has slumped.
Gerald is an original member of the 35th South West Cheshire (Wistaston) Scout Group, a former District Commissioner and is now an Honorary President.
A representative from Wistaston Scout Group said: "The new Scout Centre was completed by December 2017 and has been paid for in full so the need for funds, although this will always be necessary, is not quite as urgent as it was when we needed to finance the building project.
"The price we receive from the metal processing industry for the cans we collect has dropped to less than half what it was when we started collecting in 2012, making it much less attractive as a source of income.
"We also feel it is time for Gerald to be released from the weekly job of going around emptying the can-banks, so he can spend his time on other activities.
"We wish to express our grateful thanks to all those friends and members of the public who have saved their used drinks cans an donated them to our fund-raising appeal for many years."
Wistaston Scout Group started in 1958 and has 130 young people and 30 leaders and helpers.
A local community group or school who would like to use the can-bins to start their own aluminium can collections are invited to contact Wistaston Scout Group via [email protected]