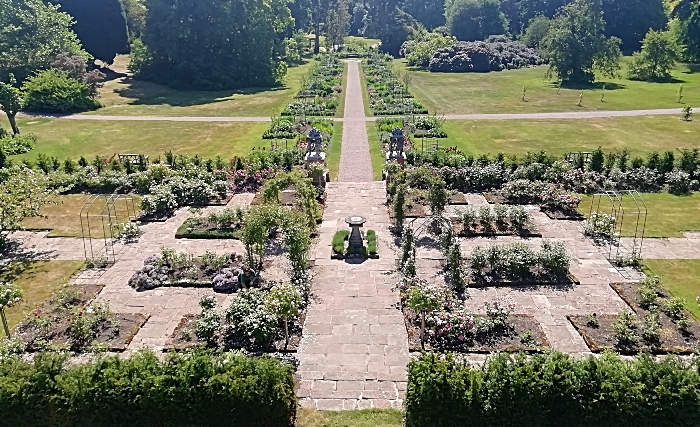 One of England's finest gardens is back open after the Government lifted restrictions set to contain the Covid-19 outbreak.
Historic and award-winning Cholmondeley Castle Gardens have introduced measures to protect visitors while allowing them to enjoy the beautiful outdoors, picnic and meet friends.
The gardens will initially reopen on Wednesdays, Thursdays and Sundays from 10am with three time slots available.
Cholmondeley Castle Gardens is now requiring visitors to use a new pre-booking facility via its website and to follow national social distancing guidelines.
Visitors will be able to enjoy the Temple and Folly Water Gardens, Glade, Arboretum and ornamental woodland.
The extended Rose Garden has been planted with 250 roses and a new 100m long double herbaceous border has been created and dedicated to Lady Lavinia.
Visitors can also wander around the historic Parkland and Deer Park Mere side walk and spectacular views of Cholmondeley Castle.
The Tea Room, play areas and St Nicholas Family Chapel remain closed.
Barry Grain, Cholmondeley Head Gardener, said: "The gardens are looking spectacular and we are excited to be able to welcome visitors back so that they can be enjoyed by all.
"The Gardens also provide the perfect setting to picnic, exercise or simply relax with family and friends while enjoying the beautiful surroundings and wonderful wildlife."