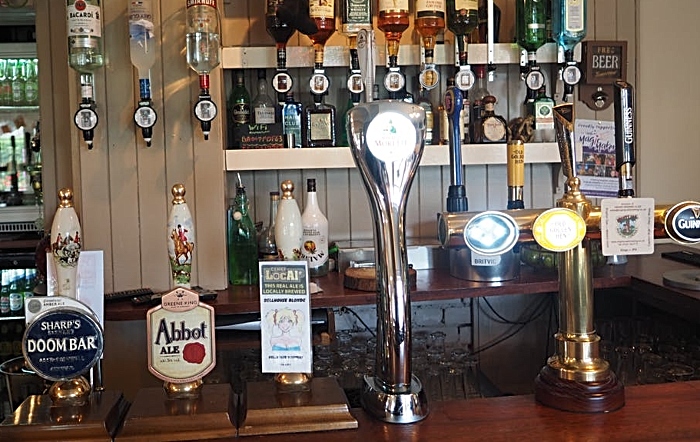 Cheshire Police have issued a plea for drinkers to "help keep themselves and others safe" when visiting re-opened pubs, bars and restaurants this weekend.
It's the second weekend such venues have been allowed to open, and police expect thousands more people to be out.
Officers say last weekend passed "relatively peacefully in Cheshire" and the force is hoping that this will continue in the weeks and months to come.
Supt Julie Westgate said: "The reopening of licensed premises here in Cheshire went smoothly thanks to both the licensees and those who attended, and we are hoping it will be the same situation this weekend.
"While the coronavirus restrictions have recently been eased and we are all trying to get back to some sense of normality, the virus has not gone away and it's essential that residents remain vigilant, act responsibly and doing everything they can to stay safe.
"This isn't about trying to spoil the fun.
"We know it's been tough and we want everyone to have a good time, but please do so safely."
A dedicated policing operation will be in place in Nantwich and other towns with an increased police presence in key areas.
Supt Westgate added: "Officers will be patrolling key locations and we will be dealing with any incidents of crime and disorder if they arise.
"We will also be working closely with our authority partners, who will address any licensing issues.
"We will continue to use common sense and discretion to determine what is reasonable, with officers engaging, explaining, encouraging and, only as a last resort, enforcing."
Nigel Woodhouse, who has set up a new 'Pop up Pub' on Castle Street in Nantwich, thanked his customers for their support last weekend.
He says he will be open every weekend, with drink options including gins and draft lager.
NHS and Care home staff can show their ID card for a free drink.
Like many venues, he has put in place Covid-secure measures for customers and staff including regular hygiene checks; one-way access to order drinks; submitting contact information for track and trace; fenced-off outdoor seating area and socially distanced tables; music kept at a low volume to avoid people needing to shout.
There are also Security staff at the entrance.
Nigel said: "We had a great opening weekend with lots of NHS staff and Care staff joining us.
"It was a pleasure to see them enjoying themselves in a socially distanced setting after all their hard work.
"We personally have family and friends that work hard in both settings and we felt humbled by helping to put a smile on their faces.
"We look forward to seeing the good people of Nantwich and beyond at our Pop Up Pub at the weekend while we wait for the Government to decide when they will allow our Nightclub to re-open in a safe manner.
"We have some exciting nights planned to suit all ages and are just awaiting the go-ahead."
(Additional words and image by Jonathan White. Featured image from Pexels, licence-free)