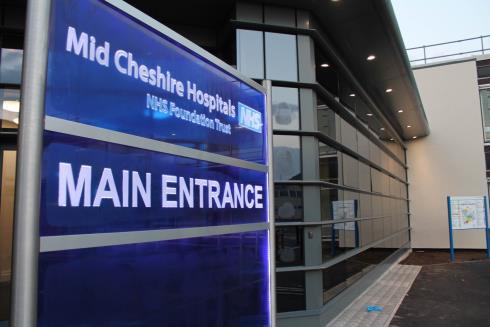 Parking charges for most patients and visitors to Leighton Hospital will be reinstated on Saturday (August 1) following their temporary suspension during the coronavirus pandemic.
Mid Cheshire Hospital NHS Trust say there will be no charges for some, including long-term patients and Blue badge holders.
Charges and restrictions were suspended during the lockdown due to low numbers of visitors during the peak of the pandemic.
This allowed staff to park for free in patient car parks located closer to the buildings.
A Trust spokesperson said: "As we are now working to restore our normal services, we are reinstating designated patient car parks and associated charges.
"Tariffs for car parking, which have not changed since 2008, are set to ensure the cost of maintaining and improving parking and security do not impact on finances allocated for patient care.
"Blue badge holders and patients who regularly attend appointments for long-term conditions will be allowed to park for free at Mid Cheshire Hospitals sites from Saturday August 1 under new long term concessions introduced by the Trust.
"Parents of sick children staying overnight at Leighton Hospital will also be entitled to free parking.
"Signage located across the Trust will provide information to patients and visitors on the process to obtain the new concessions where they are eligible."
Which? magazine previously named Mid Cheshire Hospitals as being in the top six in the country for parking as it offers:
Free parking for Renal patients
Free parking for cancer patients receiving treatment
Free parking for the visitors of patients on the palliative care pathway
Research patients and Trust Members also receive free parking for related events
Free parking for volunteers