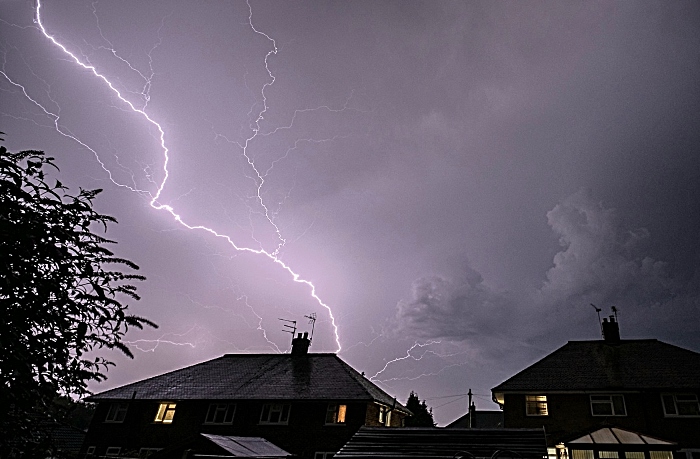 Nantwich residents were treated to a rare spectacular lightning show as a huge thunderstorm rocked the skies above the town.
These incredible images taken by Paul Compton capture lightning strikes above the rooftops of some Nantwich homes.
Bolts of lightning lit up the sky for well over an hour as the storm began at around 11pm last night (August 11) and into the early hours of today.
It had many residents gazing from their bedroom windows to enjoy the rare powerful act of nature.
It was accompanied by continual thunder claps and heavy downpours.
At this stage, there are no reports of lightning damage of localised flooding.
Weather forecasters at Met Office have issued a Yellow Warning for potential of more thunderstorms in Cheshire East later today (August 12) and on Thursday and Friday when temperatures are expected to cool.
*Did you capture the lightning on camera? Send in your storm pics to [email protected]
(Images courtesy of PD Photography)
WARNING – VIDEO BELOW CONTAINS FLASHING MOVING IMAGES
This 30-second time lapse video also captures the incredible lightning show!