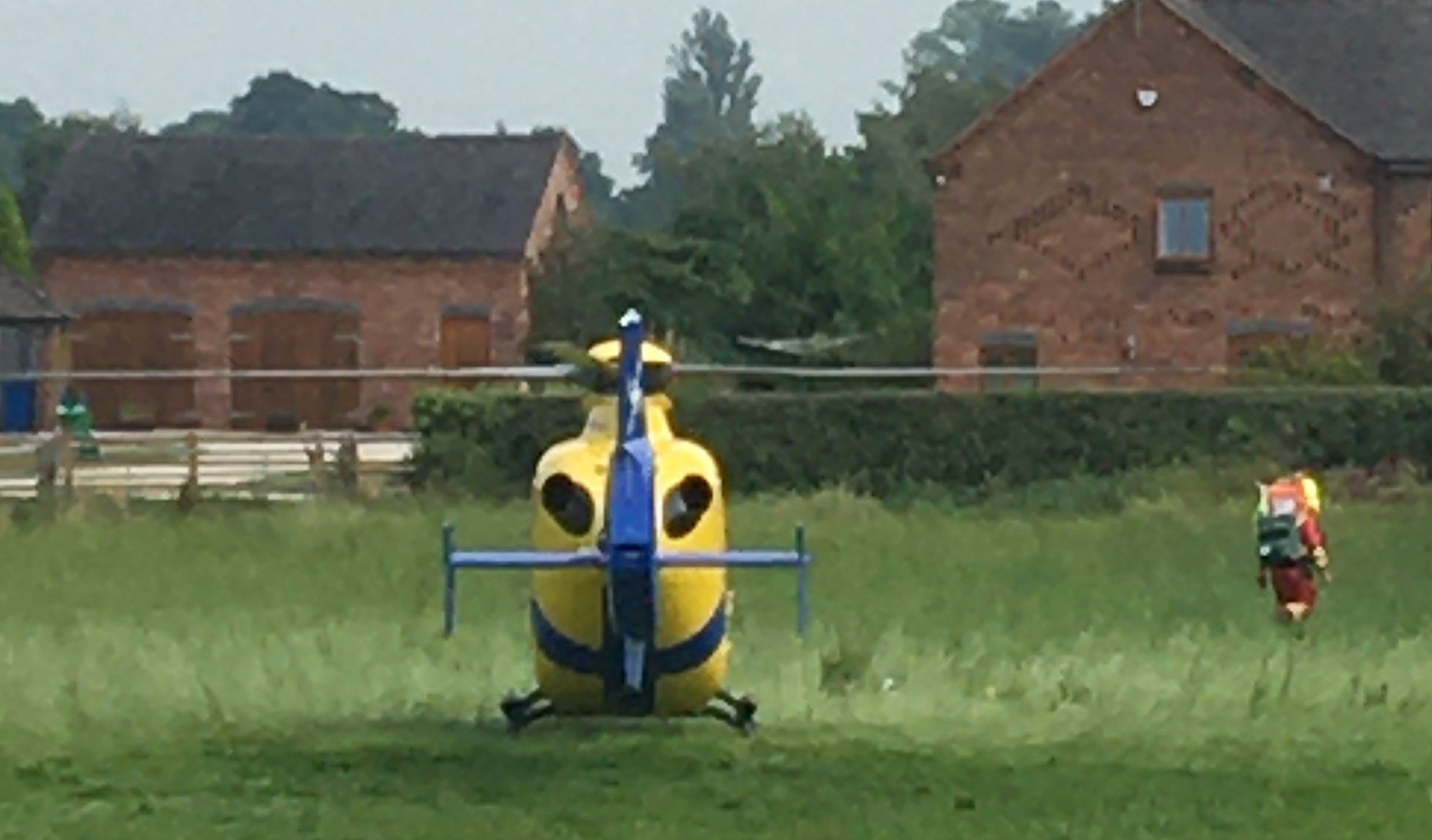 A man has been injured in an "industrial incident" on a street in Nantwich, police have said.
Emergency services including police, paramedics, air ambulance and fire crews are on the scene in Bishop's Wood, in Nantwich.
It's thought the accident happened when the victim was involved in utilities work for SP Energy Networks in Bridle Hey.
A Cheshire Police spokesperson said they were called at around 1.40pm to the incident.
"We believe the man was working on utilities such as gas or electrics when the accident happened," he added.
"The incident has been reporter to the Health and Safety Executive."
One witness said there was a "large police, paramedic and fire brigade turn out" as well as SP Energy Networks van on the scene.
In a statement, SP Energy Networks said: "We can confirm a serious incident has occurred in the Nantwich area this afternoon.
"A full investigation into the incident is under way and it would therefore be inappropriate to comment further at this time."
A Health and Safety Executive spokesperson said: "HSE are aware of the incident and making initial enquiries."
(Images courtesy of Nantwich News reader)