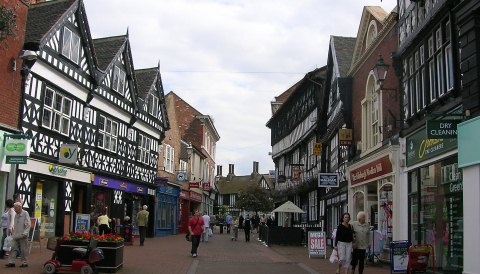 Dear Editor,
I strongly support those who want Nantwich small traders to be successful having been one myself in the past, but feel that those who are campaigning for free parking are not going in the best direction.
When I visit the car parks close to the town centre during the day I see that there are very few spare places.
This would indicate that the charges are not deterring visitors to the town.
If parking were to be free it would probably attract more visitors, but wouldn't provide more places.
As a result those who currently use the car parks would need to get out earlier in order to grab a place before it was taken.
I can't see that being very popular with current users. Or perhaps those who advocate free parking think we should start tearing down more of Nantwich town centre to provide the extra parking space. Car parks never beautify a town.
I think we should be more creative and look about the world to see what is happening elsewhere.
It is noticeable that the more individual towns and cities around the world restrict motor traffic the more popular they become, both for residents and visitors.
They become safer, quieter and cleaner places, the sort of places people feel more comfortable to be in.
As a result, surveys confirm, local small traders get a boost to their turnover.
Might I suggest that those who want to promote the wellbeing of the town concentrate on ways of making it easier for people to both live here and visit to do so without using a car.
Yours,
Martin Bond
Nantwich