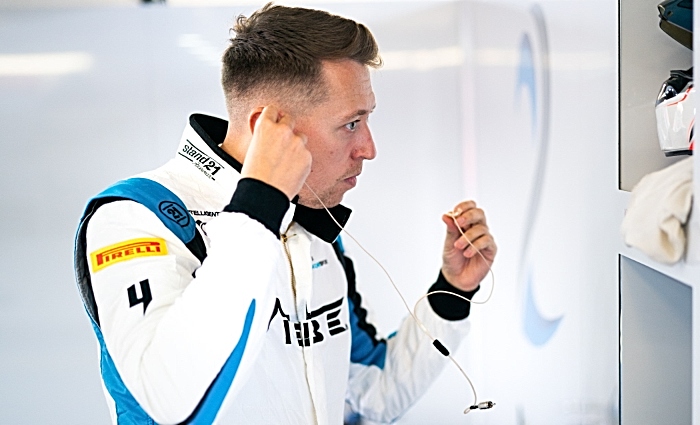 Nantwich racing driver Jordan Witt missed out on a second consecutive podium finish in a frustrating day at Brands Hatch.
The McLaren 720S GT3 driver had to settle for eighth place in round five of the British GT Championship yesterday (August 30) and fifth in the Silver Cup.
Witt started well and made his way into the overall top three, setting his sights on catching the lead pair.
But unfortunate contact while lapping slower traffic led to a mid-race Safety Car period and that proved costly.
Witt then made his mandatory pit-stop to hand over the car to Jack Mitchell, and racing resumed which led to the No.10 entry losing significant time.
"It's so unfortunate how it happened with the pit-stop and the Safety Car," said Witt.
"The car felt really good, the team did a great job again, and we were on for a podium without a doubt.
"We stayed out a lap longer than the others, the Safety Car went in and that made all the difference – we lost a huge amount of time.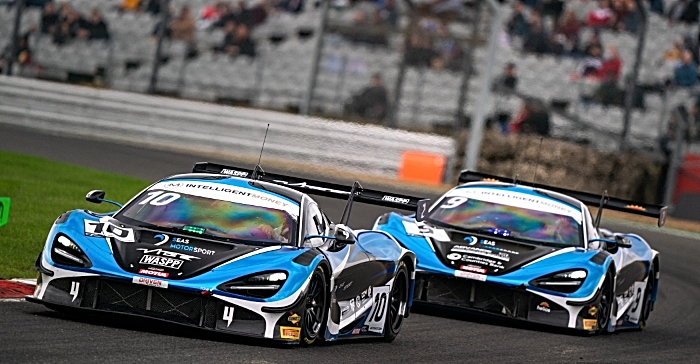 "It's frustrating, but we proved we had the pace again."
They started the weekend fifth fastest overall and third in the Silver Cup during opening practice.
In qualifying in the afternoon, Witt was third overall with a time of 1m 25.248 seconds and in the faster second run Mitchell was 10th overall with a lap of 1m 24.876 seconds.
On combined times to determine the grid for round five, Witt and Mitchell were fifth overall and third in the Silver Cup.
"It was pretty busy at the start of the race," reflected Witt.
"Angus [Fender] just managed to get ahead but he wasn't successful in getting past [Ian] Loggie, so after a while I knew I had to go for it and get ahead of him to then try and challenge Loggie myself.
"It worked out well and put us in the position to be on the podium again. It didn't pan out that way in the end, but we did a good job."
British GT heads back to Donington Park in Leicestershire for round six of the 2020 campaign, which will take place on September 19-20.
2020 British GT Championship 'Silver Cup' Driver Standings
4th Jordan Witt/Jack Mitchell, 85.5pts
2020 British GT Championship GT3 Driver Standings
9th Jordan Witt/Jack Mitchell, 42pts
(Images for editorial use courtesy Nick Dungan)