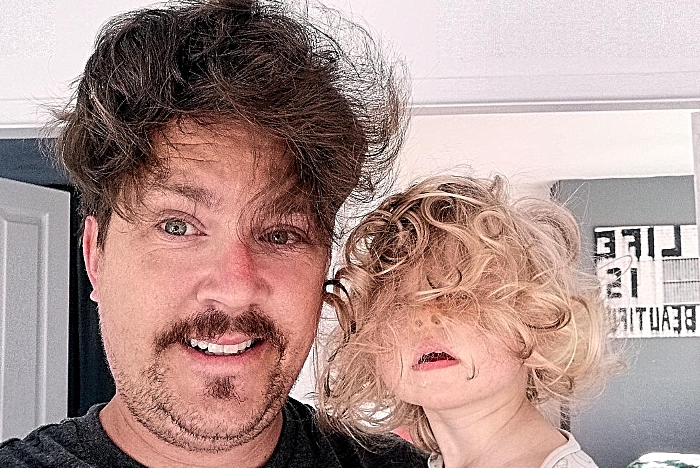 A father and daughter have been named winners of a "lockdown" photography competition run by Crewe and Nantwich Weaver rotary club.
Paddy McDevitt and his daughter Luna won the contest which was organised to raise money and have some fun while supporting charities impacted by Covid-19.
Entrants were invited to take part with the theme of the competition being "life in lockdown".
All photo entries needed to depict some aspect of life in lockdown and taken using only a mobile phone.
The competition closed on August 31 and there were 64 entries submitted.
Nicola Cooper, of Nicola Cooper Photography, judged all the entries and selected the winner, 2nd and 3rd prize winners.
The winning photograph was submitted by Paddy and his daughter Luna who will be invited to a celebratory Rotary meeting by Zoom together with Nicola Cooper.
Luna said: "I was so looking forward to Daddy having his hair cut."
Organiser of the competition Geoff Watts, of Crewe and Nantwich Weaver Rotary, said: "This was such an easy way for everyone to help supporting so many people in our community and overseas whilst having some fun at the same time.
"I am so grateful for the contributions that people made and the generous donations that were also received, we have raised £770 as a result.
"My thanks to Nicola who gave her time to support us and I hope that the XXX family will remember their success for a long time to come."
(Image courtesy of McDEVITT family)