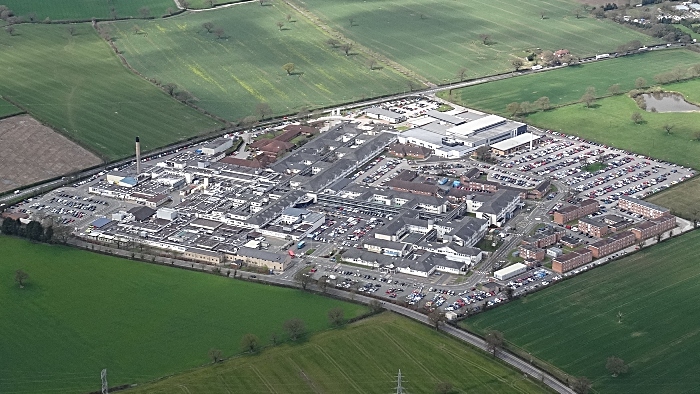 Leighton Hospital is to receive £9 million of Government funding to upgrade its A&E ahead of Winter, it was announced.
The money is for the "reconfiguration and expansion of Emergency Care services" at the Mid Cheshire Hospitals Foundation Trust site.
Neighbouring Countess of Chester Hospital is receiving £7 million for similar work.
It's part of the latest funding to expand and upgrade A&Es at four hospital trusts in the North West.
It will be used to increase physical space to treat patients, manage patient flow and improve infection control.
The funding will expand waiting areas and increase the number of treatment cubicles, helping boost A&E capacity by providing additional space and reducing overcrowding.
Projects will be completed by the start of next year so hospitals benefit from the upgrades during the peak of winter.
Crewe & Nantwich MP Dr Kieran Mullan welcomed the funding, and criticised local Labour party politicians who claimed Leighton had missed out.
He said: "I am very pleased Leighton has been given this extra funding, after getting extra funding last year as well.
"But I know in the longer term we need investment in the whole site and I have spoken directly to the Prime Minister about this and will be meeting the Health Secretary to start making the case.
"I hope the local Labour Party can act more responsibly and stop using the NHS to score political points."
Health and Social Care Secretary Matt Hancock said: "It was concerning to see unnecessary worry being generated about support for A&E services locally.
"At such a challenging time for the NHS,it should not be used as a political football.
"Kieran was in regular contact with my office about support for Leighton, something I know he will continue."
But Connor Naismith, chair of Crewe & Nantwich Labour Party, said: "Providing this is new money which will find its way to the front line it is a welcome announcement and shows how pressure applied from below can force decision makers to listen.
"If it was down to our MP Kieran Mullan, nobody would ever ask any questions or scrutinise this government.
"We will not be deterred by his attempts to stifle our efforts to protect the NHS, its staff and the people who use it.
"Now the government needs to commit to giving NHS and social care staff a decent pay rise after years of unnecessary pay restraint."
Eddisbury MP Edward Timpson also welcomed the news of more funding.
He said: "Staff at both Leighton and Countess of Chester Hospitals have worked tirelessly over recent months, and I would like to thank them for everything they have done to get our local community through the coronavirus pandemic.
"While we hope for the best this winter, it's right that we plan for the worst.
"This funding to upgrade A&E across the Trust will ensure that we are in the best possible position for the challenges that the winter months may bring.
"The NHS is one of the Government's top priorities, and I was elected last December on a promise to deliver record NHS investment and level up the health service across the country.
"I am delighted to see the Conservatives in Government getting on with doing exactly that."
Extra funding will also see NHS invest £24 million into its 111 call handling service to boost capacity and increase number of clinicians on hand to provide advice and guidance.
A public communications campaign "Help Us Help You" will also launch later this year to direct people to the right NHS service.
NHS England is exploring whether improvements can be made to emergency care performance measures while the service meets the challenges of Covid-19.
A consultation will be launched on standards to ensure they reflect modern emergency care and deliver what patients need.