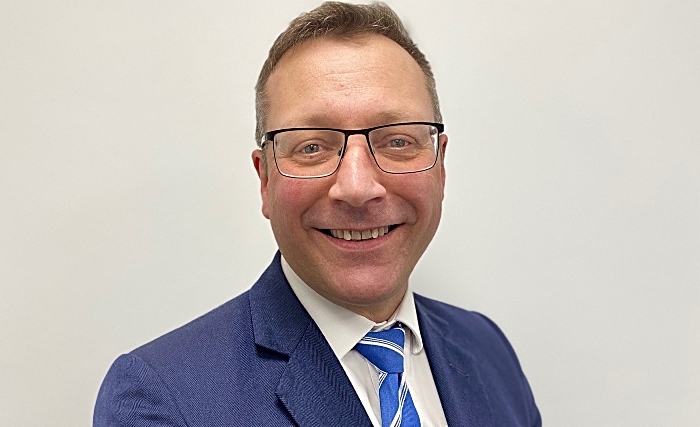 Health chiefs have praised the ongoing response of Cheshire's GPs and practice staff to the challenge of Coronavirus.
And they have reiterated that general practice is very much "open for business" despite the resurgence of virus cases.
Dr Andrew Wilson, Clinical Chair of NHS Cheshire Clinical Commissioning Group, praised practices' dedication and flexibility in rapidly expanding remote consultation to help keep patients and staff safe.
Dr Wilson, a GP in Sandbach, said a phone, video or electronic consultation is now the norm to help support the Covid-19 response and establish whether a traditional face-to-face consultation is required.
"Covid-19 remains a huge challenge for everyone working in health and care services," he said.
"In General Practice, one of the main considerations continues to be how best to protect people from Covid-19 – in buildings not designed with social distancing in mind – while maintaining services.
"The response from Cheshire's GPs and primary care colleagues has been outstanding.
"The rapid roll-out of digital appointments has enabled people to continue to be able to access GP advice while, at the same time, minimising the risk of the spread of the virus.
"People can still see a GP face-to-face when they need to and, where somebody is unable to access a digital appointment, alternative arrangements are in place to ensure nobody is disadvantaged.
"Despite numerous challenges in recent months, at no point have GP practices closed."
Clare Watson, Accountable Officer of NHS Cheshire Clinical Commissioning Group, said: "I would like to thank all of Cheshire's GPs and practice staff for the hard work they have undertaken during the pandemic to date and also acknowledge that the current demand for GP services has increased significantly.
"Our practices are as busy as ever, if not busier.
"They are seeing patients face-to-face as well as virtually via the telephone and video.
"The practices' focus is on providing the best care possible for their patients during the autumn and winter months."
How you contact your GP practice is likely to be different at the moment.
This is to limit face-to-face contact where possible to help prevent the spread of Covid-19.
You may be asked to discuss your conditions over the phone or online first to assess what would be most appropriate for you.
General Practice has remained open from 8am to 6.30pm every weekday throughout the Covid-19 response and restarted childhood immunisations, six-week mother and baby checks, cervical smears and the majority of routine work.
General Practice has also recently embarked on the biggest flu immunisation campaign ever, with increased cohorts of patients eligible and higher targets to achieve.