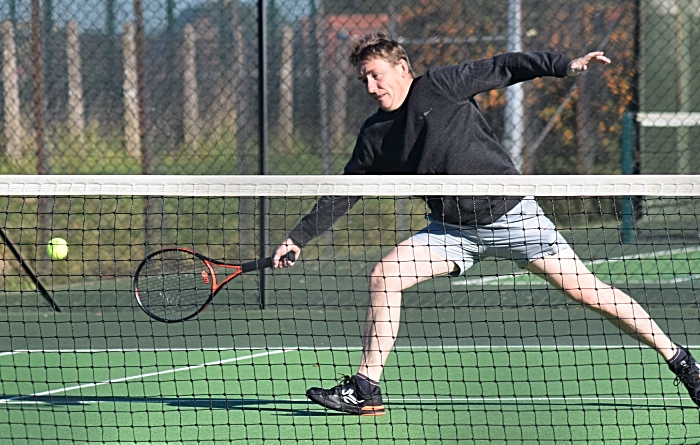 The Winter 2020 matches of the South & Mid Cheshire Tennis League began this week, writes Jonathan White.
Teams across Cheshire are participating are Division 1, including Wistaston A, Nantwich A, Hartford A, Congleton A, Cuddington A, Cuddington B, Alsager A, Nantwich A.
In Division 2 there is Wistaston A, Congleton B, Alsager B, Holmes Chapel A, Winsford A; Division 3 is Wrenbury A, Wistaston B, Hartford B, Kelsall, Holmes Chapel B, Alsager C; Division 4 is Congleton C, Holmes Chapel C, Bunbury, Cuddington C, Wrenbury B, Congleton D; and Division 5 is Alsager D, Cuddington D, Congleton E, Nantwich B, Wistaston C.
The top team and bottom team in each division will be promoted or relegated respectively.
From January 2021, these teams will form the Spring league.
The Barbara Smith Cup and Ray Jones Cup knockout competitions also commenced on Sunday October 11.
The 2020 South & Mid Cheshire Tennis League Summer League did not take place due to Covid-19 restrictions.
Local team Wistaston A won 6-2 against Holmes Chapel A in their first match of the Winter League on their two courts behind the Wistaston Memorial Hall & Community Centre on Church Lane in Wistaston.
After the victory George Raiswell, Wistaston A team captain, said: "It's great to be back playing matches against other teams."
Fixtures, results and tables are updated during the year via the League website http://www.smctennis.co.uk
For further information on Wistaston Jubilee Tennis Club visit their Facebook page: https://www.facebook.com/WJtennisclub , or phone: 01270 560471.
(Pics by Jonathan White)