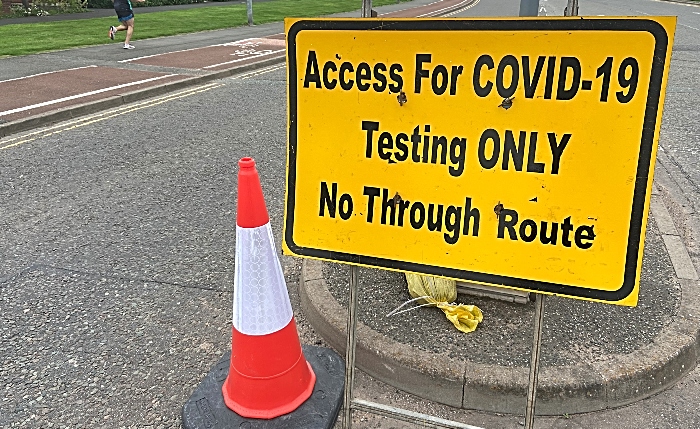 Residents across Cheshire East are being urged by council bosses to limit their journeys to other boroughs "unless the journey is necessary".
The advice comes as new Covid-19 restrictions bite harder and latest Cheshire East figures show 668 positive cases in seven days to October 13.
That's a rise from 576 cases in the previous seven-day period.
People in Cheshire East, Cheshire West and Chester are being urged to cut down the number of journeys and only cross to other boroughs for work, education or health purposes.
It states that "people should be reducing the number of journeys they make where possible".
Two of the five Cheshire borough areas – Wirral and Halton Council – face even tighter "Tier 3" levels of COVID-19 restriction.
The rate of positive cases in Cheshire East per 100,000 population in the previous 7 days is 173.9, above national average.
Cheshire East Council leader, Councillor Sam Corcoran said: "We are still seeing a rising rate of infection in Cheshire East with the region currently in 'High' level restrictions.
"We need to act now and do all we can to slow the spread of the virus and avoid facing 'Very High' restrictions, as seen in our neighbouring boroughs.
"We know that the virus can't spread if people do the right thing and don't get close together, so I'd ask everyone to play their part – wash your hands, wear a face covering, keep your distance, get tested and immediately self-isolate if you have symptoms and make sure you know what restrictions apply wherever you are and comply with them."
"I would like to thank everyone who has worked so hard and sacrificed so much to fight Covid-19, however this fight against the virus is far from over.
"I urge everyone to keep going doing the right thing to protect themselves and each other."
Cheshire West and Chester Council leader Councillor Louise Gittins said: "All regions of the North West have a part to play in ensuring this virus does not spread further. We need to limit human interaction between households and across borough areas.
"The infection rate is rising in Cheshire West, but not at the exponential rate in the Liverpool City region, so we need to support each other by remaining in our borough areas where possible.
"We would only advise people to travel to our neighbouring boroughs of Wirral and Halton for work, education and health purposes, because such venues must be COVID secure and there is less chance of transmission.
"Pubs are closed in Wirral and Halton and people may therefore be tempted to visit pubs in Cheshire West.
We would advise against this to protect the health of the public in all boroughs, and residents should not be mixing with other households indoors.
"Once this pandemic is over, we will be able to return to our normal lives, travel further and continue to enjoy everything this whole region has to offer."
The latest Covid-19 infection rates for Cheshire East can viewed on the Cheshire East website here.