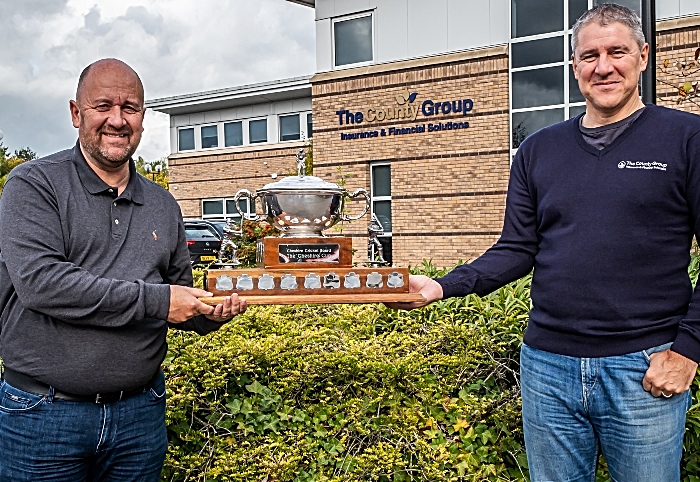 Nantwich Cricket Club officials have heaped praise on their supporters and sponsors after securing a milestone Cheshire Cup victory.
The Dabbers triumphed in a nail-biting final at Cheadle, bringing home the silverware for the first time in their 165-year history.
And they have hailed the support of sponsors such as The County Group in Crewe, who have stuck by the team during the most difficult season through the pandemic.
The club, on Whitehouse Lane, has suffered a big hit on income over the past few months with its popular function facility out of use due to the health crisis.
Chairman Wayne Morgan said: "Like so many sporting organisations we have lost the income from functions and sadly a number of businesses have been unable to renew their sponsorship.
"The County Group has remained steadfast however and was the first through the door with a cheque.
"This loyalty in difficult times hasn't gone unnoticed by everyone connected with the club and its many fans.
"We want to say a big thank-you to County for helping us end the season on a high."
The club has a busy junior section with more than 80 budding young players in under 9s to under 15s.
Four former juniors were part of the winning team at Cheadle where it was third time lucky for Nantwich after being knocked out of the Cheshire Cup in 1977 and then again in 2011.
County Group Managing Director Alastair Christopherson said: "Last year, The Dabbers made history winning through to ECB National Championship at Lords.
"It was an incredible achievement for a local club to play at the 'Home of Cricket' and a proud day for fans and Nantwich as a whole.
"Winning the Cheshire Cup is another major achievement for the club which does so much to encourage sport at grass-roots level.
"In a year when physical and mental health is more important than ever, we couldn't be more proud of their success."