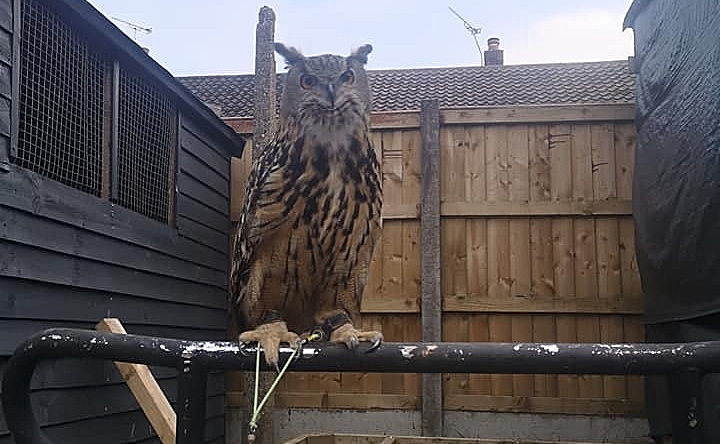 The owner of this magnificent bird has appealed for help after it went missing from its Nantwich home.
The Eagle Owl disappeared from home on Coole Lane, at the Nantwich end, last night (Monday November 23).
Owner Jenson said the bird has disappeared before but usually returns within a few hours.
It has a wing span of 2.5 metres and stands knee high – so it won't be missed if it lands in your garden!
He added: "She comes close by and I hear her, she's completely free-footed and has no jesses on but usually very tame. If she's hungry she can be beaky.
"I've had since she was a chick and she's now around four years old."
If you see her, call Jenson on 07394719323.