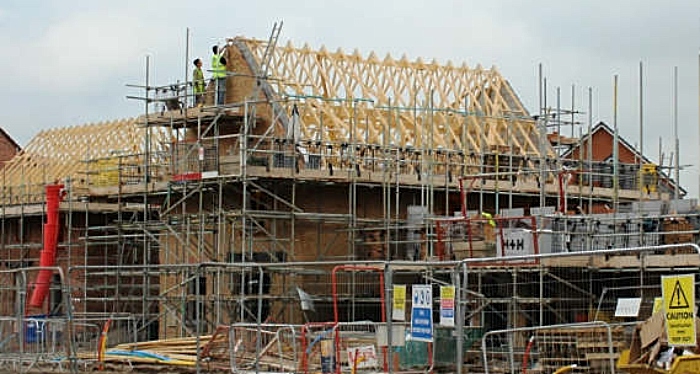 Cheshire East Council is sitting on more than £33 million of section 106 money from developers, with some money dating back from a planning application 28 years ago, writes Ethan Davies.
A freedom of information request has revealed the authority currently has a staggering £33,428,764 in unspent funds, having collected £39.7 million of such contributions since 2010.
Nantwich News revealed back in 2015 that the authority then had more than £14 million sitting in its coffers unspent.
That's now increased by a massive £19 million in just five years.
Section 106 contributions are a condition placed on developers when housing schemes are approved, and should be spent on improving infrastructure such as roads, schools, parks and community facilities.
The authority defended the revelation today, claiming the money "will be spent in due course".
But the amount will anger many in areas where schools are over-subscribed, roads in poor condition, and public transport suffering cut backs.
In one case, £35,000 of Section 106 contributions has been sitting unspent from an application back in 1992 – an extension to the former Cheshire Building Society offices on Castle Street, Macclesfield.
The application was submitted to CEC's predecessor, Macclesfield Municipal Borough, in 1992 and approved a year later and currently has £35,000 unspent from its agreement.
Other successful applications with contributions left to be exhausted from the 1990s include a 1998 bid to construct townhouses in Handforth, and a medium density housing project off Hamble Way in Macclesfield from the same year.
The Handforth project has £113,000 left to be used, whereas Hamble Way has just over £10,000 remaining.
"As a large unitary authority, Cheshire East Council is responsible for many development projects across the borough, a number of which deliver financial contributions of ultimate benefit to local communities," a spokesperson told the LDRS.
"Most developer contributions are linked to a specific development project, in accordance with the legal agreements between the council and the developer.
"Where S106 money is directed towards specific community projects, such as recreational and leisure facilities or more substantial projects, such as associated highways improvements, there are a number of steps to be followed before those projects can be implemented.
"These can include planning applications – outline and detailed – project planning, consultation with residents, town and parish councils and – where work is being carried out by the council – an appropriate timetable for that work to take place.
"In view of the scale of new housing developments and other schemes in Cheshire East, there will always be a pot of S106 contributions which are ring-fenced for specific projects.
"The sum of £33m may appear to be large but those monies are allocated and will be spent in due course.
"Legal agreements (or legal obligations) fall under Section 106 of the Town and Country Planning Act and can be of benefit to all local authorities and communities affected by housing or commercial developments that call for some mitigation."