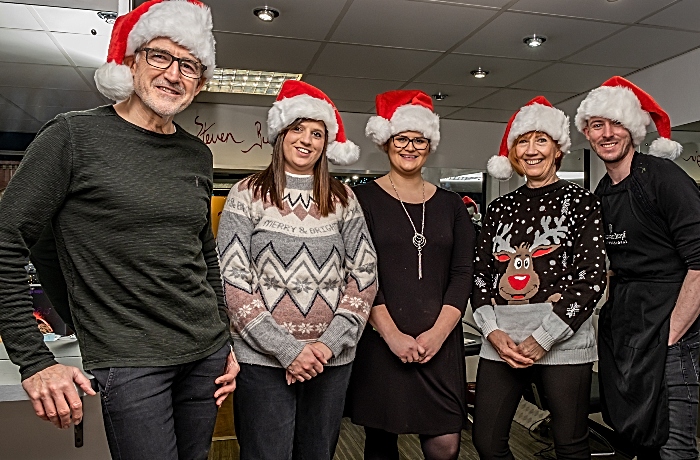 A long-established Nantwich salon has raised a sizeable sum for charity thanks to the generosity of townspeople.
A sponsored walk planned by Steven Burgin and staff on Hospital Street couldn't go ahead due to lockdown.
But cash has poured into a collection bottle – including £100 in an envelope left on reception.
The stylists have so far raised some £500 for Charity Water which brings clean water to families in developing countries after clients and people walking by called to chip in their spare change.
They hope to double that after taking part in their rescheduled 10-mile trek of the Sandstone Trail in the New Year.
Salon owner Steve Burgin said: "The Christmas spirit of Nantwich has been a beautiful thing.
"Charity Water isn't a really well known cause but local people understand why as hairdressers we value clean water as a precious resource.
"This pandemic has hit us all hard, especially local businesses, so we are thrilled to be able to do our bit for a good cause thanks to their support – especially the lady who just popped in leaving an envelope on reception."
Last year the salon, now in its 20th year in Nantwich, fundraised for Help for Heroes and The Little Princess Trust which provides free wigs to children and young people who have lost their own hair through cancer treatments.